Teaching English in Greece
Teaching English in Greece is one of the most popular options for both young and older teachers with a craving to teach abroad. It is the best way to earn some money while living in Greece and enjoying a new lifestyle.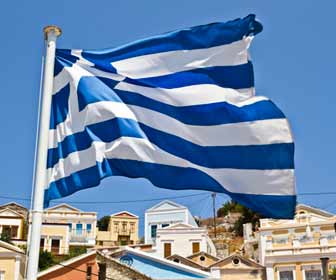 Many ESL and TESOL teachers decide to stay for good in Greece after their first experience in this country, while others enjoy moving to a new place every year and getting to know local people and learning about the area.
For some people an English teaching job in Greece is a new way of life, while for others is just a tourist attraction that they enjoy as long as they work in a specific place.
Teachers in Greece can get some obvious advantages, such as free housing, they learn the Greek language, make many new friends, get to know and enjoy the Greek customs and celebrations and can have a great time for an academic year or more. There is also a number of them who, after their first experience in teaching positions all over Greece, get married in Greece and live in this country for good, or choose to relocate in Greece after retirement. There are many incredible tourist destinations and few find enough time to see them all: Athens, Thessalonica, the Greek Islands of Mykonos, Crete, Santorini, Rhodes.
Search Jobs Teaching English as a Second Language Abroad
English teachers in Greece will not have a problem finding a suitable school since there are hundreds of them that teach English in Greece. In big cities like Athens or Thessalonica there are bigger institutions that are always seeking new teachers. In towns and villages there are schools called Kendra Xenon Glosson (Centres for foreign Languages) that may have a vacancy. The bigger schools advertise their positions in national newspapers but a lot of small schools advertise in local papers too. If you get a teaching position in a school you get your monthly salary plus IKA (National insurance) health benefits.