Fishing Jobs in Alaska
Alaska's commercial fishing industry is famous for producing much of the world's best seafood. The fish and crab don't get to market all by themselves! It takes an army of workers to catch and process all that seafood! From fishing boat deckhands to offshore and land-based seafood processors, employers require all kinds of people to fill the large number of jobs.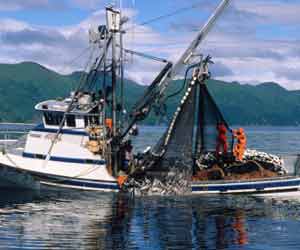 A high percentage of deckhands and processing plant workers are hired on a seasonal basis. For ages, college students have gone to Alaska for summer jobs – they pay well, often include room and board, and definitely adventure. But there are also year-round positions and other short-term jobs during winter, spring, and fall. Get the entire scoop right here on JobMonkey! Learn about the industry, then search the job listings for new opportunities.