Pet Sitting Job
Get Paid To Play With Dogs With A Pet Sitting Job
What do you do for a living? Would you rather get paid to play with dogs? You can if you apply to be a pet sitter in the peer-to-peer pet sitting niche.
Peer-to-peer pet sitting businesses connect dog owners with local, reviewed pet sitters who are willing to provide pet services like dog walking, boarding, daycare, grooming, bathing, and drop-in visits. By creating a network of dog lovers, dog owners can now find affordable, professional, caring people to take care of their best friends when they have to hit the road for a few days.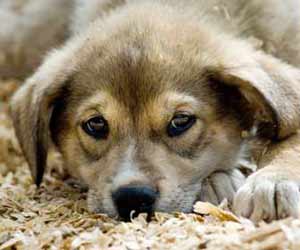 Here are a few of your options for pet sitting / pet walking work:
Rover – Connects pet owners with pet sitters for boarding, daycare, and dog walking services
Wag – Connects busy dog owners with trusted and insured dog walkers for friendly neighborhood walks
Tens of thousands of people are already working as pet sitters in the peer-to-peer pet services niche. People across North America and around the world are discovering that they can escape the 9 to 5 grind and instead get paid to play with other people's dogs. It's a flexible job where you can define your own work-life balance and be your own boss. This shared economy job could quite possibly be the world's greatest side gig for dog lovers.
Pets are a part of the family and it's tough to leave your best friend at an expensive kennel when you head out of town. When you truly care about your pet, you want to find them a caring, cozy, and comfortable place to stay when you're away. That's where professional, affordable, caring and local pet sitters come into play.
Peer-to-peer pet sitting businesses pre-screen all pet sitters. The sitters are also reviewed after very boarding experience. Knowing this, owners can relax when they are on the go because their dog is in a safe, secure, comfortable environment, and not some cold cage. This niche is basically Airbnb for dogs.
Whenever a pet owner needs boarding or daycare services, all she has to do is visit a peer-to-peer pet services site like Rover, Wag, or one of the others. After they enter their dog's details and the dates, they can browse through pet sitters in their area. Based on their hourly rate, location, experience, certifications, reviews, property, and services, it's easy to find the best pet sitter for the job.
Owners and sitters can communicate via the website or app. Then the dog can be picked up or dropped off. The dog will be well cared for, the owner can relax, and the pet sitter gets to hang out with a cool dog – everyone wins! Plus, the owner will receive regular photo updates so they can check in on their tail-wagging friend.
When the owner retrieves their dog, the shared economy company finalizes the transaction, takes a commission, and pays the pet sitter. It's a simple and smooth process where everyone comes out ahead. The dog owner has peace of mind knowing their dog is living the good life, the pet sitter has a flexible job working with dogs, and the shared economy makes money for playing matchmaker. It's a perfect scenario for everyone involved.
Pet sitters can work full time or whenever they feel like it. There is never any commitment. A dedicated pet sitter can make six figures in a busy, metropolitan location or a dog-loving retiree may make a few hundred dollars a month watching a neighbor's dog. In this niche, you can work as much or as little as you want – it's your choice. On average, pet sitters make about $1000 per month – not a bad way to earn a bit of extra money.
Pet sitting is a growing industry. To become a pet sitter, apply online with a pet sitting company. Or better yet, apply for jobs with multiple pet sitting companies to maximize your income. Most companies run basic background checks on aspiring pet sitters. Once you get the thumbs up, it's time to build your profile and run your business. It might be worth earning a certification with Pet Sitters International to boost your credentials.
If you are a dog lover who can create, a fun, comfortable, safe, and loving environment where someone else's dog can feel at home, then why don't you become a pet sitter? This might be the best job ever.
Quick Facts About Pet Sitting Jobs
Job Title: Pet Sitter
Office: Your Home
Location: Anywhere
Description: Provide pet boarding, daycare, walking, and other services when pet owners are out of town
Requirements: Background check, Dog lover
Potential Employers: Peer-to-peer pet sitting companies
Pay: $1000 per month on average
Helpful Pet Sitting Jobs Links: