Jobs in the Wine Industry
Are you one of those people that knows the difference in wine beyond the categories of white and red? Do you skip the 'house wine' when ordering at a restaurant and go for something off the wine list? If wine is your passion and you want to include that in your daily work, then looking into wine jobs might be a good idea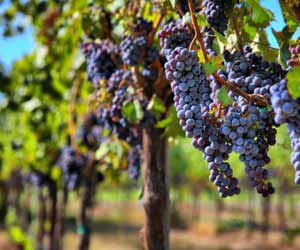 Even though our economy is in the hurt right now, the alcohol beverage industry does not seem to feel the effects of a distressed market. In fact, the wine industry has maintained steady growth. For a good example look at the Walla Walla wine industry Washington state, where the number of new wineries has grown significantly throughout the late 2000s!
This means that the opportunities for the wine industry only continue to broaden over the years thus far. Wine has become a part of our household through availability at grocery stores, convenience stores, and even Wal-Mart.
The term "wine industry" no longer only encompasses vineyard and winemaking opportunities.Our love affair with wine has led to employment opportunities as wine tour guides, working in wine retail shops, or even hosting a tasting at a winery.
Our guide that we put together for you – the wine job seeker – has everything you will need to know. We first introduce you to the wine scene in our country and then to the other major players in the wine business. Next, we walk you through some of the basics of how to make wine. If you are new to this game, the following section will define the basic red and white types of wine.
We then go into job descriptions for the six main categories in the wine industry: winemaking jobs, vineyard jobs, sales and wine marketing jobs, finance jobs, hospitality and retail jobs, and general administration jobs.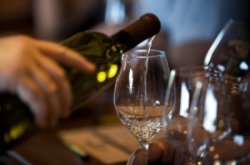 After that, take a look at some of the interviews with some "wine insiders," education information, job search tips, internship information, and even a wine term glossary.
If you are considering a career in the wine industry, erase the daydream of sitting with a glass of chardonnay overlooking a vineyard and working minimal hours. The wine industry is competitive just like any other business.
Many winery jobs require specialized enology or viticulture education, and all of the most lucrative positions will require experience. However, if you decide to take this journey, a job in the wine business can be a fulfilling opportunity for the right person.