Nursing is an cool career choice. It ticks all of the "cool job" boxes – flexible schedule, high pay, travel opportunities, cubicle-free, job security, rewarding, and the list goes on. Before you fully commit to a career as a nurse, let's take a look at some nursing facts published on NursingWorld.org: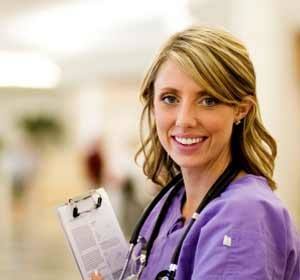 14 States project annual growth rate for Registered Nurses (RNs) to be 20% or more by 2022
30 States project annual growth rate for RNs to be 15% or more by 2022
Nursing employment is expected to increase from 2.86 million to 3.44 million jobs by 2022
There are 574,400 projected new RN jobs by 2022
The national median salary for RNs in 2013 was $66,200
The average salary for nurse practitioners is $95,070
The highest salaries for nurses is in San Francisco, California
The BLS claims the median pay for nurses is $31.48 per hour (BLS)
The facts speak for themselves – being a nurse is an awesome career choice. As the world's population grows, the demand for nurses grows too. Nurses are needed at hospitals, summer camps, schools, medical facilities, health care centers, hospice, psychiatric wards, surgery centers, nursing homes, correctional facilities, physician's offices, military posts, and other locations. Where ever you want to live, you can find a nursing job.
There are many forms of nursing to choose from to: LPN, RN, PRN, critical care nurses, nurse anesthetists, emergency nurse, geriatric nurse, pediatric nurse, research nurse, travel nurse, and more. Choose your niche, attend nursing school, and you're ready to find a nursing job. Here are just a few of the perks when you become a nurse:
Flexible hours
High pay
Overseas opportunities
Job security
You can save a life
Every day is different
No more 9 to 5 grind
Plenty of employers to choose from
Travel opportunities
Nursing is starting to sound like a cool career choice, right? Stop by JobMonkey to learn more about nursing jobs. Then head over to the JobCenter to explore healthcare job listings that will interest you. Feel free to start with some of these healthcare employers:
Nurses are in high demand. If you want a solid job that pays well and offers great job security, then become a nurse. Good luck!