If one of your goals for 2016 is to find a new job, then you're in luck because 2016 is going to be a fantastic year for job seekers.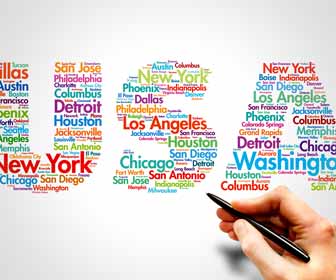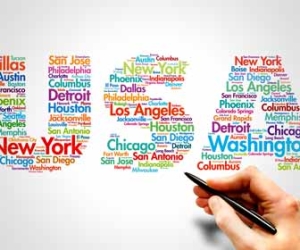 According to WalletHub.com, The National Association for Business Economics predicts "nonfarm employment to grow by nearly 210,000 jobs per month as unemployment falls to 4.7 percent by fourth quarter." The only catch is that finding a job depends a lot on where you live. So why not look for jobs in the best cities for job seekers in 2016?
Should You Relocate For A Job?
A recent post from WalletHub looks at 2016's Best & Worst Cities To Find A Job.  To determine what cities made the list, WalletHub compared 150 US cities based on the Job Market and Socio-Economic Environment. They then ranked those cities based on 17 different metrics (Job Opportunities, Unemployment Rate, Transportation Costs, Crime Rate, etc). The results are very interesting. This is a very important post for anyone looking to start fresh in 2016.
Based on WalletHub's calculations, here are the best cities for job seekers in 2016:
Top 10 Overall Cities
WalletHub also sorted the list into the following categories that every job seeker should look at:
Highest Number of Job Opportunities
Salt Lake City, Utah
Cincinnati, Ohio
Orlando, Florida
Irvine, California
Minneapolis, Minnesota
Highest Employment Growth
Fort lauderdale, Florida
San Bernardino, California
Pembroke Pines, Florida
Irving, Texas
Oceanside, California
Highest Monthly Median Starting Salary (Adjusted For Cost of Living)
Houston, Texas
Tacoma, Washington
San Jose, California
Durham, North Carolina
Dallas, Texas
Lowest Unemployment Rate
1. Lincoln, Nebraska
1. Sioux Falls, South Dakota
3. Salt Lake City, Utah
4. Omaha, Nebraska
4. Amarillo, Texas
Highest Median Annual Income (Adjusted For Cost Of Living)
Gilbert, Arizona
Plano, Texas
Scottsdale, Arizona
Chandler, Arizona
Overland Park, Kansas
Shortest Time Spent Working & Commuting
Tallahassee, Florida
Springfield, Missouri
Madison, Wisconsin
Grand Rapids, Michigan
Providence, Rhode Island
Lowest Housing Affordability
Plano, Texas
Gilbert, Arizona
Overland Park, Kansas
Chandler, Arizona
Fort Wayne, Indiana
Visit WalletHub.com to see read more on the methodology, see career insights from top professionals, and discover who else made the list and where your city ranked. It's all very interesting information for job seekers. Compare this list of the best cities for job seekers to WalletHub's 2015 list. Notice any changes?
If you're ready to find a job, 2016 is looking bright for you. Visit the JobMonkey JobCenter to find your next job. Good luck in your job search!