Are you looking for a job? Why not apply for a job with one of the top companies in the United States?
Every year, Fortune Magazine ranks the Fortune 500 companies. Fortune includes private and public companies from a wide variety of sectors – hotels and resorts, casinos, finance, aviation, oil and gas, retail, technology, transportation, social media, and more. It's a great place to find top employers that are actively hiring people like you.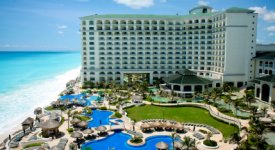 According to Fortune.com, the Fortune 500 companies "account for $12.5 trillion in revenues, $945 billion in profits, $17 trillion in market value and employ 26.8 million people worldwide." That's huge.
Working for a Fortune 500 company is a fantastic opportunity. These companies employ millions of people across the country and around the globe. Why don't you apply to work for one of these powerful companies?
In no particular order, these Fortune 500 companies are hiring now:
This list only includes 37 Fortune 500 companies.  Many other Fortune 500 companies are hiring now too. The above companies all regularly post jobs on the JobMonkey JobCenter.
Brush up on your interviewing skills for small vs large companies then get ready to apply for a job! Visit the JobCenter to start your job search today!