Before your eyes scan further down this post, can you guess what the highest paying job in the United States is?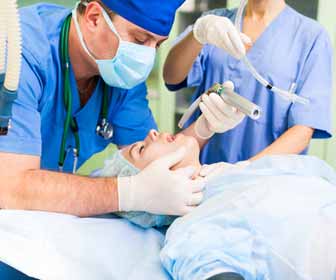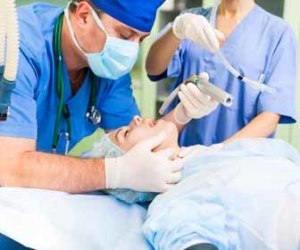 The highest paying job in the United States is an anesthesiologist. An anesthesiologist is a physician in the health care industry who takes care of and ensures the safety of patients under anesthesia. These health care professionals work at medical clinics, surgery centers, hospitals, intensive care units, and other medical facilities. It's an important job in the medical field that requires lots of education and training.
How To Become An Anesthesiologist
To become an anesthesiologist, or "Gas Passer," you must earn a four year undergraduate degree and take the MCAT exam. If you do well, you can attend four years of medical school followed by four years of residency. After residency you are eligible to be board certified as an anesthesiologist. The last thing you need is a state license before you can practice anesthesia. It's a long and demand 12+ year process, but it's definitely worth it if you want a high paying job.
The medical world is a unique and demanding place to earn a living. People's lives and well being are your hands. This is why anesthesiologists work long and odd hours. They must always be available in case of a medical emergency and be ready to put any patient to sleep for surgery or pain management at any point in time.
Discover More High Paying Medical Careers
According to the Bureau of Labor Statistics, there are approximately 30,000 anesthesiologists in the US. This career field is supposed to grow by 18% by 2022, which means there are lots of opportunities for driven individuals to find work in this high paying niche.
On average, anesthesiologists make $118.42 per hour or $246,320 per year plus bonuses, benefits, and other perks. That's the highest paying job in the United States. It's a rewarding, demanding, life-saving job that pays extraordinarily well. Anesthesiology has a bright future and needs people like you to earn the education, get the training, and help save lives.
Are you ready to become an anesthesiologist? Find anesthesiologist jobs on the JobCenter. Or maybe you'd like to learn about other jobs that pay over $100 per hour?