The holidays are here and US retailers are gearing up for the busiest shopping season of the year. As shoppers gear up for a shopping frenzy, retailers need harder workers like you to meet demand. If you're looking for a job, this is a huge opportunity for you to find jobs with the companies that are hiring the most holiday workers.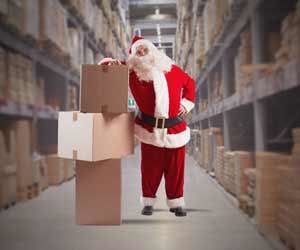 According to Challenger, Gray, & Christmas's Seasonal Hiring Outlook 2016, US retailers plan to hire approximately 740,000 seasonal workers this year – a number that remains unchanged since last year. These big name employers need people like you to work in a variety of different positions including sales, customer service, drivers, package handlers, performers, warehouse workers, support positions, and other jobs.
If you want to find one these jobs, you'll need to apply sooner than later. To increase your chances of getting hired, be flexible. Be willing to work odd hours, weekends, or whenever you're needed. Approach these work opportunities with a bit of holiday cheer and there's a good chance that a short term holiday job can turn into a long term, full time career. Are you ready to apply?
The following companies are hiring the most holiday workers in 2016:
Amazon – 120,000 Positions
UPS – 95,000 Positions
Macy's – 83,000 Positions
Target – 77,500 Positions
Kohl's – 69,000 Positions
FedEx– 50,000 Positions
JC Penny – 40,000 Positions
Party City – 35,000 Positions
USPS – 35,000 to 40,000 Positions
Some big retailers like Best Buy, GameStop, Wal-Mart, Dick's Sporting Goods, and others are still waiting to announce their seasonal hiring plans. But rest assured that almost every retailer will be hiring staff to meet the demands of the holidays. Take advantage of this opportunity and see where it takes you.
Search And Apply For Retail Jobs
The seasonal hiring frenzy has already begun, but you're not too late to find a job for the holidays. Search and apply for holiday jobs on the JobMonkey JobCenter ASAP. Or better yet, visit your local retailer and apply in person.
See Also: Santa Claus Jobs