A job search journal is the best way to stay on top of your job search and your career. It may seem boring to have to write in your job search journal every day, but it's an incredibly valuable exercise.
You need to be on top of your game when you're applying for jobs. It's important to keep detailed records of your progress to help you stay motivated and organized during your job search. When you track everything, your attention to detail can help you get hired.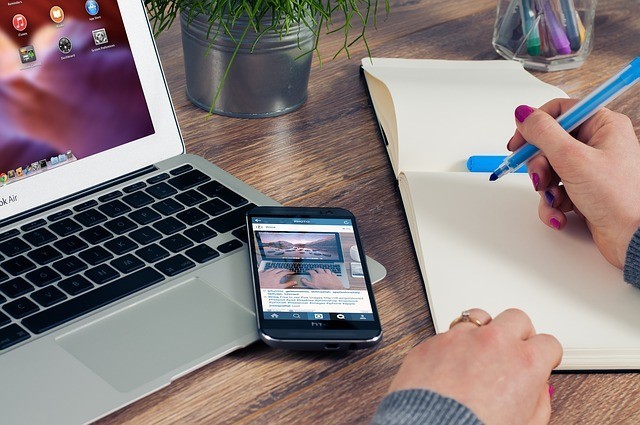 In your job search journal you need to jot down quick notes about the Five W's and the One H – who, what, where, when, why, and how. Write down what you did, where you applied, who you emailed, who you wrote thank you cards to, who you spoke with on the phone, your new contacts to add to your network, how you applied for the job, and other details. Keeping a record of these things helps you stay organized – a key component of a successful job search.
We found a cool post on FlexJobs that highlights 4 Reasons To Keep A Daily Job Search Journal. According to that post, here's why a job search journal is a good idea:
Track Job Applications – It's nice to know when you applied and who you spoke to or emailed with. It will also help you follow up in a timely manner.
Keep Tabs On Tax Deductions – Paying taxes isn't any fun. Be sure to deduct everything you can. Document your job search expenses (business cards, printing costs, web hosting, etc). You'll be glad you did when April 15th rolls around. Here's some helpful info on tax deductions for job seekers.
Understand Which Strategies Work-And Which Don't – Job search journals will help you determine what works and what doesn't. Analyze your journal to develop your strategy for success. Fine tune what you do and you'll be able to find a job quicker.
Stay On Track With Career Goals – Your job search journal is kind of like a To-Do list. It's easy to lose sight of your goals if they aren't written down. Use your job search journal to remind yourself of what you want to accomplish.
All it takes is a few minutes a day to have a job search journal. Write down the important details so you don't forget them. You can use a pen and pad, word processing software, or your smartphone. It doesn't matter where you write, just keep a job search journal.
Once you find a job, turn your job search journal into a work journal. Writing down what you do each day is valuable skill that will help keep your career on track.