Are you a credible person? Do people trust you? Are you a natural leader? If you want to be on the fast track to success, you need people to believe in you. If you do something that makes you lose credibility as a professional, it's one of the fastest ways to sabotage your career.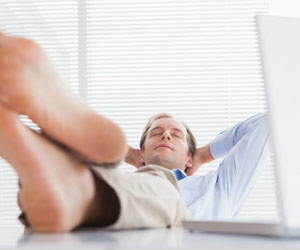 15 Simple Ways To Earn Respect At Work
An unknown person once said, "Trust usually takes years to build, seconds to break, and forever to repair." These wise words are words to live by. It takes a long time to create build your professional reputation, but one single action or comment can shatter all of that hard work in mere moments. Trust and credibility are strong, but delicate traits that you cannot afford to lose.
If you want to go far in your professional life, you need to ensure that you never lose credibility as a professional. To maintain your professional reputation, here are few things you want to avoid at all costs:
Not Doing What You Say You're Going To Do
Making Excuses
Acting Unethically
Refusing To Stay Up To Date
Making Mistakes On A Regular Basis
Presenting Poor Body Language
Making Poor Professional Or Life Decisions
Never Acting Seriously
Lacking Authenticity
Lying About Anything
Dressing Inappropriately For The Job
If you're guilty of any of these things, you might be on the verge of losing your credibility as a professional. When this happens, it's a long road to recovery. Always think about your actions and their consequences.
These Email Mistakes Make You Look Wildly Unprofessional
To become a trustworthy and credible professional, you need to live every day like the professional you want to be. Hold you head high. Act ethically and morally. Tell the truth. Accept responsibility for both successes and failures. Live up to your word. Love your job. Always do your best.
Trust and credibility directly affect your career progression. Give these leadership traits the respect they deserve and do whatever you can to ensure that both your actions and your words match the professional reputation you want to present to the world. When people trust you and believe in you, it will help you be the successful person that you want to become.
See Also: