Are you keen to be a millionaire? Do you have what it takes to create the next million dollar idea? All you need is an idea that no one else has thought of yet. Anything coming to mind?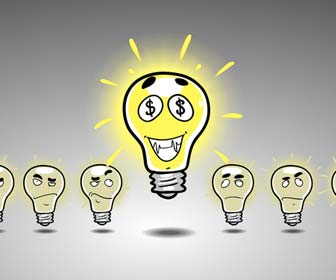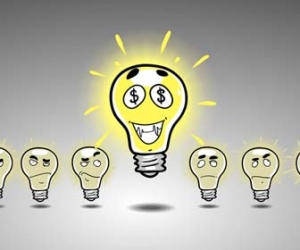 To create the next million dollar idea, you need to be both creative and entrepreneurial. Entrepreneurship is no easy task. If it was, everyone would do it. Not only do you need an idea, but you need to be able to implement it and create a profitable business.
Before we get too excited, we need to have that light bulb moment where we come up with the next million dollar idea. Here are a few steps to help you come up with your million dollar idea:
Brainstorm – Have regular brainstorming sessions where you right down any idea that comes to mind. Carry a pencil and a notebook with you and jot down ideas while they are fresh in your mind. Some will be great and others will be silly. The more you brainstorm, the better.
Seek Solutions – Anytime you encounter a problem, try to come up with a solution for it.
Ask Questions – The constantly curious person is more likely to learn new things. The more questions you ask the more likely you'll think outside the box.
Learn Constantly – When you are constantly learning you'll be able to discover new topics and ideas, implement new things, and explore potential million dollar ideas more efficiently.
Be A Little Crazy – When you have big ideas, people will criticized them. It's ok. Be a little bit crazy – that's where genius comes from.
Don't Be Afraid To Fail – Failure is a part of success. As long as you learn from your failures, you can apply your newfound knowledge to your million dollar idea. Did you know that many successful people failed at first?
Experience Life – Go out and experience new things. It will open your eyes to what is possible. Plus, the best ideas come when you least expect it – like in the shower.
Go Big Or Go Home – It's okay to have a grandiose idea, but in reality you may have to whittle it down and fine tune it before it becomes a realistic idea.
Draw up Your Business Plan – Create a business plan where you can turn your idea into a million dollar business. That's the ticket to success. Do the math and make sure your idea will work the same in reality as it does in your head.
Get Feedback – Once you have an idea and a plan, ask your friends and family for feedback. Just because you think you have a great idea, doesn't mean the rest of the world will think the same thing.
Fund It – To get your idea up and running, you need money. Try crowdfunding sources like Kickstarter.
Many million dollar ideas started on the back of a napkin. Get creative and see where your ideas take you.
Learn More About Becoming An Entrepreneur
Whether you are going to invent something new, make something better, solve a lingering problem, or fill a demand, we wish you the best of luck. When you come up with your million dollar idea, let us know. We'd love to check it out.