A new blog is created every half second according to WPVirtuoso. These informational websites feature regularly published posts that are created by everyday folks who want to share their passions.
Blogging is the ultimate way to build your web presence. It essentially acts as a super resume for you. You can also focus your blog on an activity that you're passionate about and turn it into a money-maker.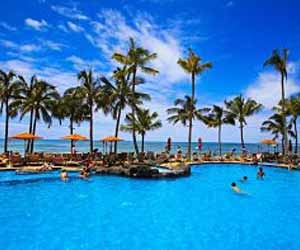 What will you blog about? Are you a mountain biker? Knitter? Video game fan? Book reader? Hiker? Marketing guru? Movie watcher? Comic book lover? Tech geek? Traveler? Wine enthusiast? Sports fan? Foodie? You can literally blog about anything.
Choose a topic that your passionate and knowledgeable about. The chances are good that if you're interested in something, someone else out there is too. That's your audience.
Did you know that you can set up a blog for free online? Try WordPress or Blogger. Once you establish a blog, it's up to you to develop and publish quality article content and build your traffic. Most blogs start as a hobby before they develop into a full time job. As long as you are dedicated to providing value to your audience, people will read your blog.
We think blogging is one of the coolest jobs in the world. Let's shine the spotlight on why blogger jobs are so cool:
Make money online. – Need a  few tips on how to make money as a blogger?
Be your own boss. – There's no one telling you what to do when you're a blogging entrepreneur.
Take advantage of flexible/remote work opportunities. – As long as you have the Internet, you can blog.
Makes you think outside of the box. – You need to be creative to stand out and keep your audience coming back for more.
Others will be inspired by you. – When you provide value, others will look to you as a reliable and accurate source of information.
It's a business that's free to start. – You can start a blog online, for free, right now. There are really no start up costs at all.
Establishes you as a subject matter expert. – People actively seek the advice of experts. What are you an expert on? Blog on that.
Perfects your writing skills. – Writing is a valuable skill. When you write everyday, you'll improve as a writer.
Allows you to network with the world. – As a blogger, your name is out there on the World Wide Web. Get to know your fellow bloggers and fans. This is an ideal networking opportunity.
Blogging is fun! – You can blog all day every day or just a few hours a week. This is ideal for your work-life balance. What will you do with all your free time?
Build your resume. – A link to your blog will make your resume shine.
Blogging is basically an entrepreneurial job that requires dedication, motivation, and confidence mixed with a bit of Internet and social media savvy. If you can put the time and effort into building a high quality blog that adds value to the Internet, you can turn blogging into your career. Just remember content is king!
Your blog may be your professional resume, a fun-filled hobby, a source of supplemental income, or a full time career. Your commitment will dictate how much money you make as a blogger. Here's a cool post from LifeHacker that asks "Can I Really Make A Living By Blogging?" Guess what? You can. With a bit of determination and focus you can easily make a living as a blogger.
What's your blog going to be about? Stop by and tell us on JobMonkey's Facebook page!