If someone asked you if you want to live and work in a friendly place or an unfriendly place, what would your answer be? If you're like most people, you'd say you'd like to live in a friendly place. Who wouldn't want to be surrounded by friendly people?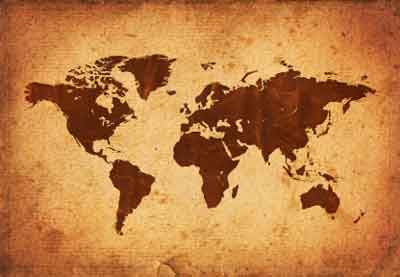 We recently ran across an interesting list of the most friendly and unfriendly cities in the US and in the World. The following lists were originally compiled readers of Conde Nast Traveler.
Conde Nast Traveler is a travel focused magazine and many of the cities were considered friendly or unfriendly by travelers. This makes the list relatively subjective, but interesting at the same time – especially if you are thinking about relocating.
The cities in these lists were chosen based on factors such as location, politics, language barriers, and other factors. The cities are listed below, but please visit Conde Nast Traveler to learn more about each location. Let's take a look at the friendliest and unfriendliest cities in the US and in the World:
The Friendliest Cities in the World (Some cities tied)
11. Salzburg, Austria
11. Budapest, Hungary
9. Seville, Spain
9. Savannah, Georgia, USA
8. Cape Town, South Africa
7. Siem Reap, Cambodia
5. Sydney, Australia
5. Dublin, Ireland
4. Charleston, South Carolina, USA
3. Victoria, BC, Canada
1. Melbourne, Australia
1. Auckland, New Zealand
The Friendliest Cities in the US
10. Asheville, NC
9. Nashville, TN
8. Key West, FL
7. Jackson, WY
6. Fort Worth, TX
5. New Orleans, LA
4. Telluride, CO
3. San Antonio, TX
2. Savannah, GA
1. Charleston, SC
The Unfriendliest Cities in the World
10. Nassau, Bahamas
9. Monte Carlo, Monaco
8. Milan, Italy
7. Frankfurt, Germany
6. Beijing, China
5. Marseille, France
4. Paris, France
3. Moscow, Russia
2. Cannes, France
1. Johannesburg, South Africa
The Unfriendliest Cities in the US
10. Miami, FL
9. Wilmington, DE
8. The Hamptons, NY
7. Los Angeles, CA
6. Detroit, MI
5. New Haven, CT
4. Atlantic City, NJ
3. Hartford, CT
2. Oakland, CA
1. Newark, NJ
Hopefully these lists of the most friendly and unfriendly cities will give you a bit of insight on where you might want to live, work, and play. Maybe this will inspire your job search. Feel free to stop by JobMonkeyJobs.com to search for your next job in one of these places.
Thanks for the lists Conde Nast Traveler: