Did you know that most cruise ships employ between 500 and 1200 crew members? Cruise lines are like small floating cities that need adventure seeking workers to tend to both the ship and its passengers. Cruise lines are excellent and exciting places to find temporary or career-long employment.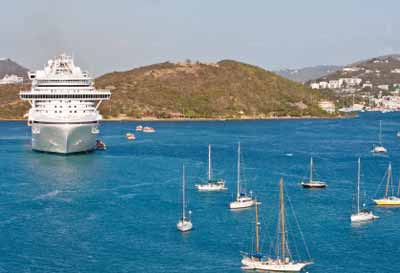 Cruise lines need people both onshore and shipboard to keep the business running smoothly. The cruise industry caters to over 20 million cruise goers each year. These guests take cruises to remote and marvelous destinations like the Caribbean, Mediterranean, South Pacific, Alaska, Hawaii, Mexico, and other spectacular places. If you work on a cruise ship, you get to go to these places too!
Cruise lines employ people to do all sorts of things – marketers, entertainers, servers, bartenders, engineers, electricians, captains, sound techs, stage managers, DJs, photographers, casino staff, gift shop workers, counselors, fitness gurus, medical staff, reservation agents, lifeguards, deckhands, massage therapists, and many other opportunities. There is a cool opportunity for anyone who wants to work on a cruise ship. Which one would you choose?
Did you know that you can learn more about these different jobs on JobMonkey?
There are several cruise lines that are hire regularly:
Check out the job listings from employers like these and more on JobMonkeyJobs. Every cruise line goes to different places. Consider  living conditions, pay, and perks before you apply. Do your research. Maybe one company is better than another for what you want to do.
The cruise industry offers amazing opportunities for adventurous people. You get to sail the seas and check out the sites and ports of some of the world's most scenic places. The journey is well worth it and it's one you will remember forever.