If you want a job, you need a resume. There's no way around it. A resume is the key to landing a job interview that will subsequently land you a job. A well written resume is one of the most valuable things a job seeker can have.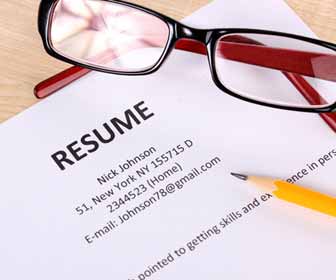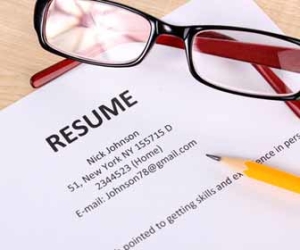 Every job seeker needs a resume that generates results. It needs to confidently explain why you are the best person for the job by highlighting your accomplishments, experience, education, skill sets, and web presence. It has to stand out from the crowd so that you beat the job search competition to the interview round.
Before we dive in to how to write a winning resume, let's take a look at some interesting resume statistics that we found on Mashable's website:
1 in 4 HR Managers Receive 50 Resumes Per Job Listing
1 in 10 HR Managers Receive 100 Resumes Per Job Listing
What Do HR Managers Look For?

77& Relevant Experience
48% Specific Accomplishments
41% Customized For Job Listing
These numbers show that the job search is fierce for most jobs. It also highlights what recruiters look for when they pick up your resume. See Business Insider for more info on what recruiters look for.
When you sit down to write a winning resume, here are the things that you're going to want to consider:
Keep a Detailed, Master List Of Accomplishments – You should keep a separate file that includes everything you've ever done that you might want to include on a resume. This way you can pick and choose what you need to include to build the strongest resume possible.
Customize It – By selecting the strongest bits and pieces of your professional life, you can customize your resume for every job listing. Recruiters love this.
Contact Info At The Top – Include your name, your website, your phone number, and your professional email address at the top of the page. If the recruiter can't contact you, you have no chance of getting the job interview.
List Your Most Relevant Info First – After your contact info, list your experience, then your education and skills later on. Relevant experience is one of the strongest things you can bring to the recruiter. They want to know if you can do the job.
Hit On Keywords – Utilize keywords from the job listing in your resume. This shows that you read the job listing and you can relate to the things the company is looking for.
Highlight Your Accomplishments – Confidence is required in the professional world. Use numbers to quantify what you've accomplished. It's not bragging. It's showing that you are a professional.
Keep It To One Page – This is a guideline more than a rule. Recruiters don't spend long looking at your resume and may never get to the second page. Keep it short and simple. Leave the recruiter wanting to know more about you. If you need to, supplement your resume with a link to your professional web presence (not your Facebook page).
Keep It Visually Simple – Use action words and bullet points to ensure that your resume is skimmable. When a recruiter has 100's of resumes for one job listing, they are going to browse and make decisions in a matter of seconds.
Get Creative If… – If you have the ability to get creative with your resume it's ok to do so. Creative resumes are often better for creative positions.
Proofread – Proofread your resume multiple times. One single typo, inappropriate abbreviation, or overlooked missed word can cost you the job interview.
Save As A PDF – Always send your resume with an appropriate file name and as a PDF. Here's why.
Ditch The Objective – Objective statements are controversial. It all depends on what blog post you read. It's best to avoid the objective statement as it is usually too vague or too specific for the job listing. Leave it out and make up for it in your cover letter.
If you have a real problem writing a winning resume, hire a resume writer to help you. On the other hand, if you're cranking out a winning resume, find a job as a resume writer. It's a cool way to make a living.
A winning resume will help you win the job interview and beat out the competition. Did you know you can also upload your resume as a digital copy to make it easier to apply for jobs when you use the free Resume Manager on the JobMonkey JobCenter?