Amusement parks or theme parks are entertainment destinations. Designed for people of all ages, amusement parks feature thrill rides, shows, events, restaurants, and other attractions. What you might not know is that amusement parks are hiring people like you for the busy summer season.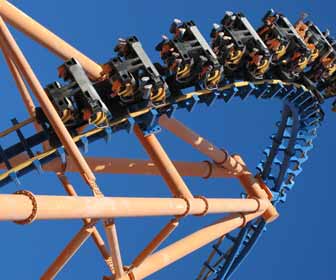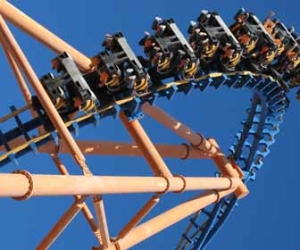 According to the International Association of Amusement Parks and Attractions (IAAPA), there are over 400 amusement parks in the US and approximately 300 amusement parks in Europe. This $55+ billion industry provides entertainment to millions of thrill seeking guests every year. And they do it by employing millions of people just like you with full time and part time jobs.
Learn More About Amusement Park Jobs
We've been scanning recent employment headlines and have seen all sorts of news articles about amusement park jobs. Here are a handful that you should check out:
When you find a job at an amusement park, you may work as a costume character, bartender, roller coaster ride operator, games ambassador, ride engineer, administrator, security guards, gardeners, or any number of other cool positions. Whatever you do it's a fun workplace where you get to enjoy the entertaining world of amusement parks every day.
As you start your search for amusement park jobs? Here are some cool employers that you should consider:
Do your research. Some amusement park jobs offer housing, others offer perks and benefits, and some open up doors to full time, year-round employment. There are jobs and internships with cool amusement park employers both in the US and abroad. This could be the perfect starting point for your cool career – or a great way to find work abroad.