The Internet is the greatest resource of information in the world. No matter where you are or what you want to know, it's likely that you can find the answer online. As a job seeker, the Internet is an invaluable resource for you because access to the best job search advice on the Internet is only just a few clicks away.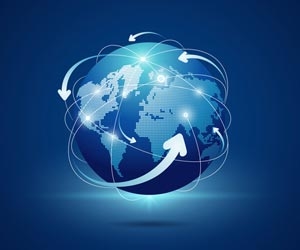 Find More Job Search Advice On The JobMonkey Blog
Lucky for you we scour the Internet regularly to find the best job search advice websites and share these resources with you in our Link Love posts. All you have to do is tune in to Link Love on JobMonkey.com and you'll discover some of the best websites for job seekers in the entire world.
In this Link Love post, we shine the spotlight on some of the best job search advice on the Internet. These handpicked posts are ones that every job seeker should check out:
The Internet is filled with job search advice sites. Some of them are complete rubbish and some of them are treasure chests of useful information. We hope that these Link Love posts point you in the direction of useful job search advice that can help you find your next job. We encourage you to bookmark the sites you enjoy and add them to your weekly reading list.
As always we like to remind people that we regularly publish high quality job search advice on JobMonkey.com. Please bookmark JobMonkey.com and follow JobMonkey on social media to ensure that you stay up-to-date on the latest job searching tips, trends, and news.
By the way, if you spot one of your links in the above list, we want to thank you for creating useful content for job seekers. We're glad that we can share your posts and drive a bit of traffic in your direction. We'd love it if you could link back to any of our content and share it with your audience. Hopefully by working together we can help job seekers find the job search advice that they want and need.