Fall is here and the scariest day of the year is less than a week away.  Are you ready for Halloween?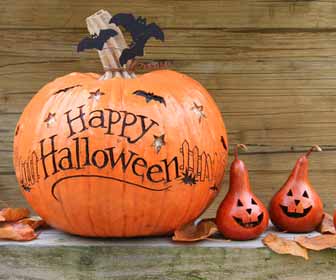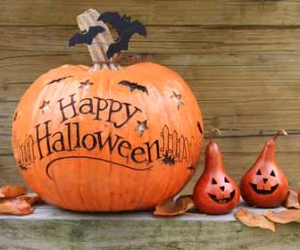 Halloween is one of the most popular holidays. You've probably noticed jack-o-lanterns flickering on porches, cobwebs adorned across storefronts, piles of candy and costumes for sale at every retailer, haunted houses popping up in abandoned warehouses and fields, and horror movies debuting on television. It's that time of year. You might be ready, but is your office planning any Halloween activities?
Everyone enjoys an excuse for a celebration – especially at the office. Halloween shenanigans, candies, and costumes are good old fashion fun and you and your co-workers deserve to celebrate. Here are a few ideas for celebrating Halloween at your office:
Costume Contest – Costumes can be creative, scary, or silly. It's fun to wear a costume. Just make sure the costumes are appropriate and professional!
Halloween Music – Playing creepy music is always a great way to bring the Halloween traditions to life.
Trick or Treating – Bring candy and go trick or treating in your costume. It's always fun to get a bit of Halloween loot.
Pumpkin Carving Contest – Grab a pumpkin and a knife. Have a contest to see who can carve the best jack-o-lantern.
Decorate The Office – The best way to embrace the Halloween spirit is to decorate. String up cobwebs. Place fake blood in the bathrooms. Display pumpkins and jack-o-lanterns. Embrace the spooky spirit of the day.
It's easy to make Halloween a fun office event. Whatever your office does on this October 31st, keep it professional. Don't go overboard, but definitely eat lots of candies and treats. Try to shoot for more treats than tricks though.
6 Things Not To Do At The Office Holiday Party
Take advantage of Halloween. It's a great chance to cut loose a bit and enjoy your spooky co-workers. Be sure to share photos of your Halloween office party with us on social media! Happy Halloween!