It's officially Fall. Halloween is just over a month away. Are you ready to get spooky?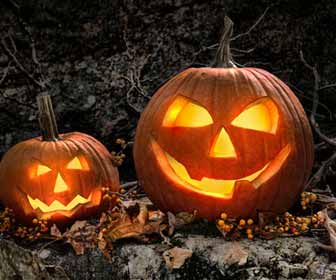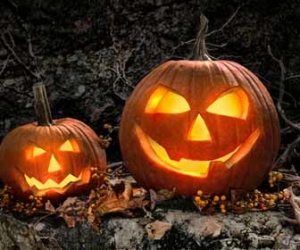 October 31st will be here before you know it. Have you already noticed aisles full of Halloween candy, crazy costumes, and Halloween decorations for sale at your local retailer? What about haunted houses being put up in fields, theme parks, quarries, abandoned warehouses, shopping malls, or ball parks? Halloween season is here and it's big business.
According to the National Retail Federation, over 157 million people will celebrate Halloween this year. They estimate that Halloween 2015 spending will reach $6.9 billion dollars! They also expect 68 million Americans to be wearing costumes on Halloween. It's crazy.
Any time that there is that much money and that many people involved in a single holiday, it means that there are plenty of cool job opportunities for job seekers to pursue too. If you're seeking a scary Halloween job this Halloween season, consider these options:
Haunted House Jobs – There are thousands of haunted houses that pop up especially for Halloween. They all need scary costumed characters, security, special effects technicians, and sound engineers to create a horrifying experience that people pay big bucks for. Where else can you get paid to be a ghost, monster, criminal, or zombie?
Retail Opportunities – Halloween is a busy time for retail stores. They sell tons of candy, countless costumes, and scary decorations – all things necessary to celebrate Halloween. To meet the demand, they need hard working seasonal retail employees like you. Did you know that Halloween City, the largest Halloween retailer, will hire 10,000 seasonal employees this Halloween season just to meet demand?
Pumpkin Jobs – Millions of pumpkins are sold every year for Halloween. Pumpkins get sliced and diced into spooky jack-o-lanterns that greet trick-or-treaters across the country. It's a Halloween tradition and pumpkin patches need people to transport and sell pumpkins to the fun-loving public.
Halloween is a fun time of year. Whether you spend your October 31st trick or treating, dressing up in a silly costume at a Halloween party, watching horror films, or heading to a haunted house, be sure to enjoy the scariest holiday of the year.
Or better yet, find a Halloween job that will pay you to be part of the Halloween festivities! There are plenty of Halloween job opportunities near you and now is the time to apply.