It's sad to say, but not everyone in the world is going to do what's in your best interest. These dishonest folks will take advantage of you and waste your time. It's unfortunate but scammers often prey on vulnerable job seekers. It's up to you to identify and avoid job search scams.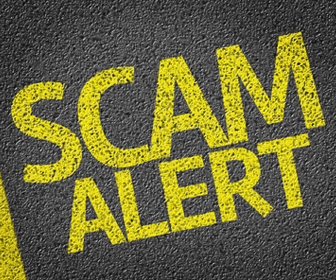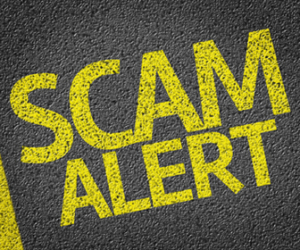 Today's modern job search allows job seekers to search and apply for jobs all over the world. Never before have you had such easy access to the job search world. Yet job scammers will put their "advertisements" on the same job boards as legitimate job listings. One website writes that "There are as many scams as real job openings online – sometimes it seems like more." That's a scary thought!
While most job boards pre-screen job listings, there are always some that slip through the cracks. Usually these include Craigslist jobs, email jobs, entry-level positions, mystery shopper scams, nanny jobs, work visas scams, work from home scams, or fake jobs. These scammers know how to entice job seekers too.
It's often that the most attractive job listings are also the most likely to be job scams – work from home gigs, high-paying jobs, etc. A job scam might read something like – "a high paying, flexible, job with telecommuting options. No education or ability to speak English required. Work visa supplied after training." Sounds pretty great right? Wrong. Something like is most likely a job scam. A good rule of thumb is that if something sounds too good to be true, it's time to be skeptical.
Job scams often include things like:
Requests for sensitive information.
Requests for direct deposit information.
Guarantee of job upon payment.
Any jobs that involve wiring or sending money.
Unsolicited job offers.
"Previously undisclosed" job listings.
Job offers without the traditional job search rigamarole – applications, resumes, interviews, etc.
Jobs where you are required to pay for training, materials, etc.
Emails come from a non-business email address.
Job ad is poorly written.
Inability to contact the company by phone.
If something smells fishy, do your research to find out if the job is a scam or not. Google the company. Ask for things in writing. Double-check to see if job listings are also listed on the company's website. Use your detective skills to investigate job listings. If you're wary of the job listing, eliminate it from your job search and look for jobs elsewhere.
It's easy to get sucked into a job scam. Don't let a scammer trick you. Approach every online job listing as potentially a scam until it proves otherwise. Be careful and protect yourself.
Remember – there's no such thing as easy money. Just like everyone else, you have to work for your paycheck. Find your next legitimate job on the JobMonkey JobCenter.
If you've been a victim of a job scam, file a complaint with the FTC.