Trying to get a job? You better be ready to pass a background check. As a job seeker, you need to know what to expect during an employment background check so that you're properly prepared.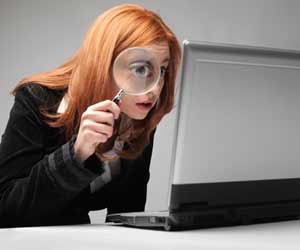 Nearly every employer will opt to conduct background checks on job candidates before they officially hire them. Background checks will provide an employer with basic information that will help them get a better idea of what the job seeker is really like. Background checks are designed as a safety check to ensure that job candidates are being honest in their job application and will be a safe addition to the workplace. Put yourself in an employer's shoes – wouldn't you want to know who is joining your team?
How Background Checks Can Affect Your Job Chances
Most employers will request a background check after the job application and interview process. Typically employment is contingent on passing a background check. Employment background checks are conducted by unbiased 3rd party organizations and they can only be completed with your written consent, date of birth, social security number, driver license, address, etc.
Before you panic about employment background checks, let's take a look at what employers can search for:
Credit Check
Education, Certification, and Licenses
Military Records
Drug Tests
Sex Offender Lists
Global Watch Lists
Driving Records
Bankruptcy Filings
Criminal Records
Address History
Employment background checks typically cover one or all of these things. If an employer deems necessary, background checks may look at other relevant information from your past too. The company will tell you what they will look at beforehand. And you are entitled to a copy.
This Is Why You Didn't Get Hired
Just the thought of having to go through a background check can make any job seeker's heart race. Even if your past is spotless, the thought of the "what if" scenario will likely run through your head. Of course, if there is something that an employer may find that could be a make or break moment in your job search, it's best to be open and honest with them from the get go. If you really want the job, it's best to let them conduct a pre employment background check.
Employment background checks are a logical and necessary part of the job search. If you're looking for a job, It's best that you know what to expect. Prepare yourself properly and do your best to ensure that your background check isn't a big deal.
See Also: