After all your hard work, you didn't get the job. It's a bummer, but job search rejection is a part of the job search. Don't take it personally. Instead learn from your mistakes and failures and try to come out on top next time.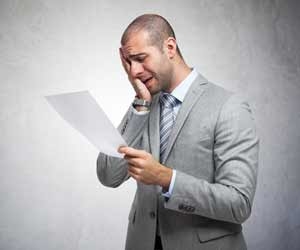 Getting rejected is frustrating and disappointing, but it happens to everyone at some point. Most employers will send you a generic job rejection email similar to this:
Dear Applicant,
We truly appreciate the time you spent to apply for a job at our company. As you know, we had numerous candidates apply for the job. Unfortunately you were not selected for the position. Feel free to apply for other openings with our company in the future. We wish you the best of luck in your job search.
Best,
Recruiter, Our Company
Employers rarely tell you why you didn't get hired. There are many reasons why they won't tell you – lack of time, too many candidates, legal reasons, etc. It's frustrating when you don't know why you weren't the top pick. If you're curious, send a follow up email to ask for feedback. Sometimes you'll get a response and other times you won't. But if you don't try, you won't know.
Before you get upset about losing out on the job, take a step back and look at your job search performance with a critical eye. Did you make any mistakes? What could you have done better? Be tough on yourself and try to figure out why you didn't get hired.
Here are a few common reasons why job candidates don't get hired:
Didn't Stand Out From The Competition
Not A Good Cultural Fit
Lacked The Skills To Do The Job
Lied On Your Resume
You Are Over/Under Qualified
Your Interview Skills Didn't Impress The Interviewer
Timeliness Issues
You Were Rude
Body Language Issues
You Overshared
You Appeared Desperate
Your References Didn't Check out
Poor Communicator/Slow To Respond
Bad Mouthed Your Former Employers
Negative Attitude
Poor Social Media Profiles
No Training or Experience
Too Many Personal Requests
Didn't Follow Directions
Are any of these the reasons that you got rejected for the job? They are all common issues that will cause a job candidate to lose out on an opportunity. The hardest job search reality is often the fact that it's you, not them. In the job search, it's your responsibility to present the best you that you can be. You have to bring your A-game, no matter what. If you're dealing with job search rejection, keep you head up. Stay positive and get back in the game as soon as possible.
Need help with your job search? Visit the JobMonkey blog to access free job search advice that will help you land the job.