Preparing To Attend a Job Fair
Unless the job fair you've chosen is online, you'll need to select an outfit to wear and arrange your transportation. And, no matter what kind of fair it is, you'll want to prepare your resume and identify the employer booths to visit. Following are five key ways to prepare for a fair.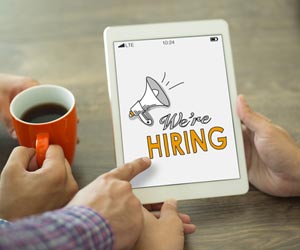 1. Prepare your materials. Is your resume up-to-date? Do you have a resume at all? Now is the time to create or revise this very important document. To do so, consider your three or five most universal skills. Perhaps you are a good writer, an experienced meeting facilitator or a strong manager. In your new job fair resume, highlight those assets in a bullet list in a section called Strengths (or something similar). This will help distracted booth representatives to focus on key points when they see your resume.
Another way to revise your resume for a job fair is to create a headline that highlights your field of work. When paired with a Profile section which summarizes your overall experience, a headline can be much more powerful than an Objective. And, like the Strengths section, it will be easy for the employer to read quickly at the booth.
Once you have completed your resume, make at least two dozen copies on high quality paper and put them in a file folder or leather portfolio to keep them clean.
In addition to a resume, you may also want to bring business cards. These don't have to be fancy, but they will be very helpful in situations where handing off a resume seems inappropriate. Order your cards at least a week in advance, to ensure they arrive in time. Then, plan to bring at least 20 with you to every job fair you attend, including a dozen that you will put in your pocket for easy handoff to people you meet.
Some things you might NOT need to pack include your portfolio or other work samples. Besides being awkward to carry, it's likely these materials will not be appropriate to bring out in the crowded setting of a job fair. If, however, your work samples are an important part of your job search strategy, consider creating a web site where prospective employers can browse your samples later. If you go this route, be sure you include your web address on both your cards and your resume.
2. Prepare your outfit. Ideally, you would have a comfortable, professional and clean outfit at hand for any occasion. More likely, you will have to scramble to match your footwear and accessories, while bemoaning the extra five pounds that have come from nowhere. No matter. That's why you're doing this in advance.
To be sure nothing is missed, look over your outfit a few days before the job fair. Pull out everything you plan to wear, from socks to underclothes to jewelry, so nothing has to be searched for later. Check the fit on everything and ensure that no repairs are needed.
Then focus on your footwear. What are the most comfortable shoes you can wear while maintaining a professional demeanor? Those are the ones to polish and set aside for the fair.
3. Prepare your bag. You'll need a way to carry your resumes and cards, not to mention a few other essentials. Both men and women should consider using a slim over-the-shoulder bag that leaves both hands free. You will be shaking a lot of hands and picking up materials, so you'll appreciate not having to fumble with armloads of paper. If possible, choose a bag with a secure zippered compartment where you can stash your wallet and keys. This will eliminate the need for a second, bulky handbag, or the temptation to stuff your pants pockets with these items.
Other things to put in your bag? As little as possible, since it will soon feel heavy while you're walking the job fair floor. That said, the minimum packing list should probably include breath mints, pens and pencils, comb or hair brush, a small bit of dental floss, a few safety pins, and a compact mirror to check your appearance. One more item? An energy bar or small bag of dried fruit, to energize you and keep you from raiding the candy bowls at the employers' tables.
4. Plan your logistics. Do you know where the job fair is? How will you get there, and how long will it take? Just as you would for an interview, you need to think through every aspect of your logistics, from transportation and parking to babysitting and the daily weather forecast.
While you're laying out your plans, be sure to allow yourself enough time – at least two hours, if not four – to be at the fair. You're going to a lot of trouble already, so don't stint on the time you need to have good conversations and meet employers.
5. Prepare your strategy. So…why are you going to the job fair? Good answers include: to meet employers, to learn about companies, to see who is there that you haven't run into before. Bad answers? To get a job. For sure, getting a job is a top goal for most people who attend job fairs; it's just not the right goal for the fair itself. Since only a few of the employers there will currently have openings – and there won't be nearly as many openings as there are candidates – most people attending the fair will not achieve this goal on the day of the fair. That's fine, as long as you have other goals to pursue.
To be sure you reach those other objectives, such as the goal to meet certain employers or the aim to learn about certain companies, you'll need to create your strategy before you leave home.
Start by looking at the listing of employers who will be represented at the fair. Now, either by using research or your initial instincts, choose at least three to be your top choices to visit. Last, conduct whatever research you can on those three: Check the web, look at their ad in the Yellow Pages, call the company and ask what their main product or service is…at this stage, any knowledge will be better than none, so do what you can to get up to speed.
But isn't that the point of attending the job fair – to learn about the companies? Yes, to a degree, but consider this: If a particular company is one of your top choices for connecting at the fair, wouldn't you want to start the conversation at a higher level than, "What does your company do?" You can bet that the representative, who will answer that question 50 times an hour, would prefer a different conversation.
Okay, so you've got some ideas for preparing your materials, your outfit, your bag, your logistics and your strategy. It's time to double back and take a closer look at that all-important question of image and outfits for the fair.