Are you actively searching for a job?  Is pay a factor in your job search? If you're like most job seekers, pay is a probably something you'll want to consider.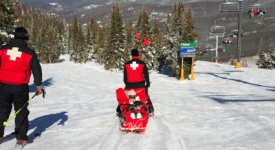 There are countless jobs to choose from and it's important to choose a job that fits your lifestyle, personality, schedule, and skill set. Sometimes this means choosing a job that pays a bit less. Yet, nobody wants to work for peanuts.
According to the Social Security Administration, the national average wage index in 2013 was $44,888.16. There are plenty of jobs that make more and lots of jobs that make less than this amount. When you're trying to build your resume or trying to get your foot in the door, it's okay to settle for a job that doesn't pay your dream wage. Even if statistically it's one of the lowest paying jobs in the US, it still might be the perfect job for you.
We found an interesting list from the Bureau of Labor Statistics called the National Occupational Employment and Wage Estimates. It looks at all wage statistics from May 2014 from all industry sectors and sorts the data into spreadsheets. We sorted the spreadsheet to discover the 25 lowest paying jobs and their median annual salary in the United States. Here are the results:
Cooks, Fast Food – $19,030
Combined Food Preparation and Serving Workers, Including Fast Food – $19,110
Fast Food and Counter Workers – $19,210
Shampooers – $19,480
Dishwashers – $19,540
Counter Attendants, Cafeteria, Food Concession, and Coffee Shop – $19,820
Hosts and Hostesses, Restaurants, Lounge, and Coffee Shop – $19,940
Other Food Preparation and Serving Related Workers – $20,070
Food and Beverage, Serving Workers – $20,480
Dining Room and Cafeteria Attendants and Bartender Helpers – $20,510
Ushers, Lobby Attendants, and Ticket Takers – $20,530
Amusement and Recreation Attendants – $20,590
Cashiers – $20,640
Farmworkers and Laborers, Crop, Nursery, and Greenhouse – $20,820
Lifeguards, Ski Patrol, and Other Recreational Protective Service Workers – $21,030
Gaming Dealers – $21,040
Personal Care Aides – $21,210
Pressers, Textile, Garment, and Related Materials – $21,260
Cooks, Short Order – $21,430
Entertainment Attendants and Related Workers – $21,490
Miscellaneous Entertainment Attendants and Related Workers – $21,500
Parking Lot Attendants – $21,610
Waiters and Waitresses – $21,640
Childcare Workers – $21,710
Food Preparation and Serving Related Occupations – $21,980
It's important to note that the BLS does not factor in compensation variables like benefits, tips, perks, location, and other factors. The amounts given are just average amounts across metropolitan and non-metropolitan areas in the United States.
Millions of people work in these professions everyday. They earn regular paychecks and are gainfully employed. They are building resumes and have some pretty awesome jobs. Could you live comfortable working one of these jobs? Or are you seeking a high paying job? Compare this list of the lowest paying jobs to a post featuring the 25 highest paying jobs on the blog.
Use this list of the lowest paying jobs in the US to help steer your job search in the right direction for you. You can learn more about these jobs by searching the industry guides. When you're ready, find your next job on the JobMonkey Job Board.