Having trouble finding a job? You might be your own worst enemy.
When you're dedicated to finding a job, it's full-time work. Between finding job listings, tweaking resumes, networking, interviewing, and following up, the job search is completely overwhelming – especially when you're unconsciously sabotaging your job search.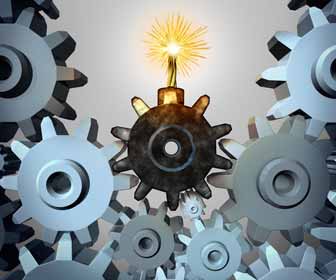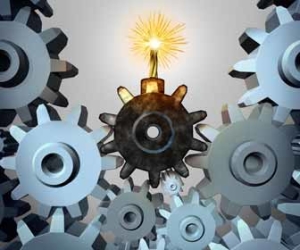 15 Reasons Why You're Still Unemployed
No one sabotages their own job search on purpose (at least we hope not!), but it does happen inadvertently for a variety of reasons. Here are a handful of common ways that you're sabotaging your job search without even knowing it:
No Personal Brand – A personal brand defines who you are and what you want to become. It starts with a positive web presence that recruiters will see and use as a reason to hire you. Without a well developed personal brand, you're a step behind the job search competition.
Searching For Jobs That Don't Exist – If you're holding out for that perfect job listing, think again. You might wait a very long time to find a job listing that pays you to watch Netflix or to become a treasure hunter. Search for jobs that really do exist or at least focus your job search to listings that you can find.
Forgetting To Network – Building your professional network  is crucial to your success in life. Spend as much time meeting people in person as you do online searching for jobs and researching companies. It will definitely pay off.
Slacking On the Job Application – When you're applying for a job, follow the directions. Spend the time to proofread your work, write a killer resume, craft the perfect cover letter, and include the right keywords. Every job application needs to be customized and perfect before you send it off.
Not Screening Your Social Media – Check the privacy settings on your social media accounts. Take down any pictures of you doing inappropriate or unprofessional things. Monitor what you post on social media or what your friends post about you. Recruiters will see it and they will judge you.
Disclosing Too Much Information – Recruiters don't need to know every detail about you. Don't mention things that are irrelevant to your job search like your horrendous break-up, your massive student loans, or the other job interviews you have this week.
You're Completely Disorganized – You need to stay on top of the job search at all times. Keep track of what job applications you sent out, when you heard back, when you followed up, who you spoke with, and how you applied. A bit of organization can help you land the job.
Using A Ridiculous Email Address – No recruiter wants to hire an applicant with an email address like sillysmurf@email.com or superwomanwannabe@email.com. Ditch the fun email and get a professional email address that you can use to communicate with the professional world.
Gossiping About Former Employers – If you don't have anything nice to say, don't say anything at all. Recruiters recognize that you might have hard feelings about a former employer, but they don't want to be in the same boat after they hire you. Watch what you say because it can come back to haunt you.
Waiting For The Job To Come To You – You have to be proactive in the job search. If you spend all day on Facebook, you're probably not going to get hired. No one is going to come and find you and then magically offer you a job. Go and find a job. It's the only way to get hired.
Applying For Jobs You're Not Qualified For – If you don't meet the requirements, you're not going to get hired. Don't hold out for a CEO position if you've never even held a base level management position. Be realistic about where you stand in the pecking order and apply to jobs accordingly.
Not Legally Allowed To Work – If you're looking to work abroad, you need to figure out work visas before you apply. If you're not legally allowed to work somewhere, recruiters don't want to see your application.
As you can see, there are tons of ways to shoot yourself in the foot during the job search. Pay attention to every aspect of the job search so that you don't waste your time or anyone elses. If you need more pointers about the job search, visit the JobMonkey blog. It's overflowing with useful advice designed for job seekers like you.