Do you have a smartphone? Recruiting.com claims that 2/3 of Americans have a smartphone. That's a pretty impressive statistic.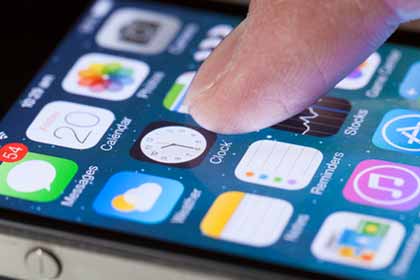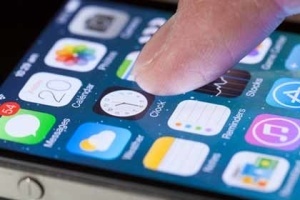 What do you use your smartphone for? Sudoku? Facebook? To-Do lists? Reminders? Job searching? Alarm clocks? It seems like these devices that we carry with us everywhere can do just about anything. Whatever you want to do, there's an app for that.
Smartphones are valuable tools – especially for job seekers. Did you know that 43% of job seekers use smartphones to look up job info? Or that 18% use it to submit job applications? The job search has gone mobile. It's time to get on board with this new trend. Get a smartphone with the right phone plan and your job search will reach a whole new level.
10 Job Search Apps Every Job Seeker Needs To Know About
The job search is a full time job. When you utilize a smartphone as a job search tool, you now have everything you need for the job search with you at all times. Your parents never had that opportunity. Take advantage of it!
So what makes a smartphone the ultimate job search tool? Let's take a look at just a few reasons why a smartphone is your #1 job search tool. With a smartphone you can easily:
Establish your personal brand.
Make phone calls.
Do Skype interviews.
Browse job search sites.
Run your blog.
Have all contacts close at hand.
Write and respond to emails.
Have constant Internet access.
Take photos.
Sync your social media.
Update your resume.
Download apps.
Research companies.
Browse the web.
Connect with your network.
Start a job application (and save it for later).
Tweak your resume.
Be on time.
Never get lost.
Customize a cover letter.
Set up to-do lists.
Create reminders.
Utilize caller ID.
Track job applications.
Organize your job search.
Search for jobs at work (you don't have to use a work computer).
Forward calls.
Record conversations.
Set up voicemail.
All of these things are important components of a job search, but this list only scratches the surface of what you can do with your smartphone. Plus, you can do all of these things and more instantly from anywhere. It's hands down the world's greatest job search tool. Find out even more things you can do for your job search with a smartphone on JobMob.
You can do these things with any smartphone. As long as you're connect,  you're ready to rock and roll. Dive into the world of apps and your smartphone job searching abilities explode exponentially. It's amazing what technology allows us to do. Take advantage of it.
Stop by JobMonkey's Facebook page and tell us how you use your smartphone for your job search. See you online!