People have problems. Issues like eating disorders, divorce, self confidence, finance, public speaking, entrepreneurship, work-life balance, relationships, weight loss, or retirement affect a large percentage of the world's population. They are things that people have to deal with on a regular basis. Instead of letting these life hurdles get them down, people hire a life coach.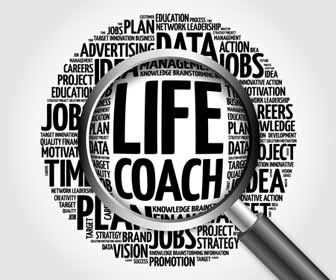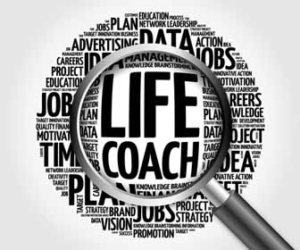 A life coach works with individuals to help find solutions to their problems. They do this by setting and achieving goals. Then they coach, mentor, and advise the person on the best tactics and techniques to achieve their goals and change their life. It's similar to a sports coach, except for this career is focused on the game of life.
Learn More About Life Coach Jobs
Life coaches basically take problems that are making a negative impact on someone's life and make positive changes. To be successful as a life coach you need to be a compassionate and patient person who has the ability to work with a wide variety of people.
Typically life coaches specialize in a certain niche. For example, a life coach may be great at helping people through the stages of divorce or they may be experts at implementing a weight loss plan that works. This specialization combined with a bit of out of the box thinking allows them to build their business and perfect their coaching strategies.
Life coaching is definitely a trendy niche, but it is also a potentially lucrative way to make a living. Pay varies greatly based on clientele, location, experience, and speciality. If you excel as a life coach, you could make up to $300 per hour! Not a bad way to make a living.
Entry into this career is relatively simple too. Life coaching is currently an unregulated profession. No license or formal education is required. A vast network, an entrepreneurial spirit, and the coaching strategies to help people find success are definitely required though.
What do you think? Do you have what it takes to be a life coach? Are you good with people? Do you like solving problems?  If you want to make a powerful and positive change in people's life, then life coaching is a fantastic career path to pursue.