Take a minute to brainstorm your perfect job. Are you picturing a rewarding job that pays over $90,000 a year where you get to help people live  healthier lives and will always be in demand? If so, it's time to become a nurse practitioner.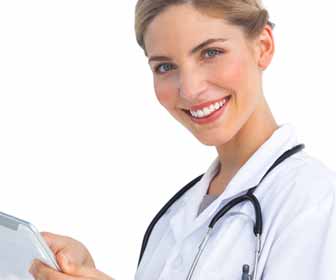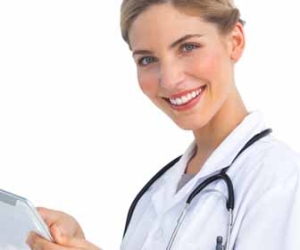 Nurse practitioners are advanced practice registered nurses. These "super nurses" are essentially registered nurses (RNs) that have additional training and education. To become a nurse practitioner you need to have completed a master's or doctoral degree program plus obtain advanced clinical training beyond RN level.
Nurse practitioners are specialized and competent healthcare providers who work with patients of all ages. They are able to prescribe medicines, authorize treatments, perform physical exams, order tests, and most importantly provide primary and speciality care to patients. They may specialize in acute care, adult, family, gerontological, neonatal, oncology, pediatric, women's health, and other niches too.
According to American Association of Nurse Practitioners, Americans make over 916 million visits to Nurse Practitioners every year. NPs are more convenient and often more affordable that visiting a traditional doctor.
Nurse practitioners can work in urban, suburban, or rural settings. They can find jobs in hospitals, college campuses, doctor offices, clinics, health centers, and other healthcare facilities. They must be nationally certified and licensed in the state where they practice.
In May 2014, the Bureau of Labor Statistics calculated that the mean hourly wage for nurse practitioners is $47.11. The mean annual wage is $97,990. That's a pretty great salary!
NPs are in demand and the number of nurse practitioners needed in the next decade is expected to grow significantly. Are you ready to become a nurse practitioner?
Nurse Practitioners have been featured in many JobMonkey posts including:
If you want a rewarding job that pays well, offers great job security, and is in demand then become a nurse practitioner. This might be the perfect job for you.