Do you want to uncover the truth? Are you driven to help people and make the world a better place? Why don't you become a private investigator?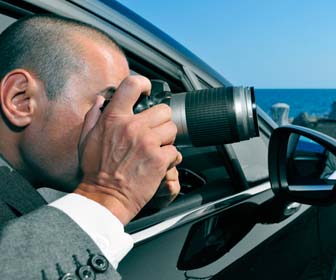 Private Investigators, sometimes called PIs or Private Eyes, are hired detectives that investigate legal, financial, and personal information. It's their job to observe people, obtain information, and solve problems for their clients. Ideally their detective skills can help prove or disprove either civil or criminal issues.
Whether they work in the field or the office, private investigators may be hired to:
Investigate Cyber Crimes
Verify Backgrounds
Uncover Internet Scams
Find Missing People
Interview Witnesses
Perform Surveillance
Study Court Documents
Investigate Accidents and Injuries
Locate Lost Or Stolen Property
Provide Testimony In Court
Secure Evidence For Court Cases
Spotlight Insurance Fraud
This is just a small sample of the the tasks that a private investigator might do on a daily basis. They typically work irregular hours behind the scenes. It's not as action packed a career as Hollywood makes it out to be. This is because Private Investigators do not have police powers. They are private citizens who must follow the law in order to uncover the truth.
Private investigators need at least a high school diploma and they need to be licensed by their state. Every state has different rules so do your homework before you commit to this career. Learn more about state licenses here. Most PIs come from either a law enforcement, a military, or a security contractor background.
According to the Bureau of Labor Statistics, the median pay for Private Investigators is $44,570 per year or $21.43 per hour. In 2014, there were 34,900 private investigators in the United States. That number is expected to grow by 5% in the next decade.
Are you ready to find a job as a private investigator? Start your job search on the JobMonkey JobCenter today.