Thinking about starting a blog, building a business, or creating your personal website? One of the most important things you need to do is to choose a domain name.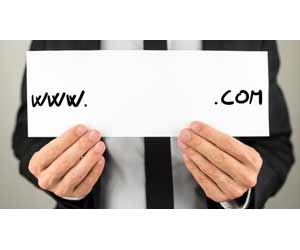 A domain name is a web address that people type into their Internet browser to reach your site. For example, JobMonkey.com, Google.com, Apple.com, etc. When you're choosing a domain name there are lots of things to consider. Since this "address" is also your blog, business, and brand, it's kind of important!
11 Things You Must Include On Your Website
Choosing a domain name is no easy task. It's going to require some serious brainstorming to determine the best domain name for you – and there are a lot of things to think about. Your domain name is often the first impression that people have of you, so you need to make sure that you obtain the best one possible.
Here are 13 tips for choosing a domain name:
Keep It Short
Make It Easy To Remember
Think About Keywords
Make It Easy To Type
Use A ".com" Domain Extension
Make It Intuitive
Make It Brandable
Avoid Hyphens & Numbers
Think Big And Make It Expandable
Check Additional Availability On Social Media
Think Long Term
Get Creative
Buy It ASAP, Before It's Gone
As you can see, there are lots of things to think about when choosing a domain name. It takes time to come up with a creative name that serves its purpose. Do your research and be patient. When you apply the above tips, it will help you find the perfect domain name for you.
Totally stumped on what domain name to buy? Try using a Domain Name Generator. These useful tools can help you explore your domain name options and help to get the creative juices flowing.
Build Your Web Presence To Get Noticed Online
If you're a job seeker, it's important to have a domain name so that you can build and grow your web presence. When recruiters can find you online, you'll stand out from the crowd and that can help you find a job.
In our opinion, one of the best domain names is something simple, like YourName.com. It works well and your name isn't going to change. Just an idea though. Happy domain name hunting!
See Also: