Do you crave a sense of purpose? Are positive social relationships important to you? Is financial security a high priority? Do you want to build quality relationships in your community? Are you keen to live a healthy lifestyle? Choose the right place to live and these things will be your reality.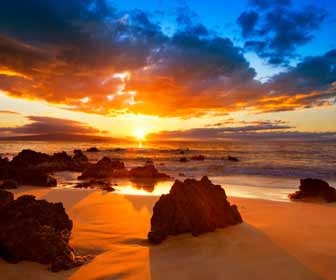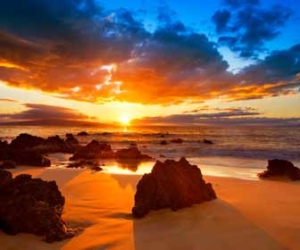 All of these things apply directly to your personal well being. Google defines well being as "the state of being comfortable, healthy, or happy." These are things that everyone wants in their life. Did you know that where you work and live can play a direct role in the quality of your well being? It's true. And it might be time to relocate.
Well being is such an important thing to consider when you're in the job hunt that Gallup-Healthways created a well-being index that "measures Americans' perceptions of their lives and their daily experiences." They produced numerous interesting reports, including one that particularly caught our eye that we want to share with you.
The Top States Based On Well Being report calculates well being on a scale of 0 to 100 based on "more than 177,000 interviews with U.S. adults across all 50 states, conducted across 350 days from January-December 2015." The metrics are based on the five essential elements of well being:
Purpose: liking what you do each day and being motivated to achieve your goals
Social: having supportive relationships and love in your life
Financial: managing your economic life to reduce stress and increase security
Community: liking where you live, feeling safe and having pride in your community
Physical: having good health and enough energy to get things done daily
All of these things are important for your quality of life so let's take a look at how different states ranked:
For reference the lowest well being index was 58.5 in the state of West Virginia. There are lots of other interesting facts in this report that you should definitely read. Did you know that thousands of employers post jobs in these states every single day? They want to hire people like you.
If you'd prefer to live a happy, healthy, and comfortable life, it might be time to focus your job search on one of the top states for well being. Find a happy job in one of these states and it will totally change your life. Try it. Happiness is a total game changer.
Search for jobs by location on the JobMonkey JobCenter today.
See Also: