Do you want to work for one of the happiest companies in America? Of course you do. These companies are hiring people just like you for a wide variety of job openings. Why not apply for jobs with one of the happiest companies in America today?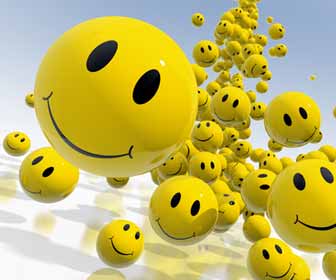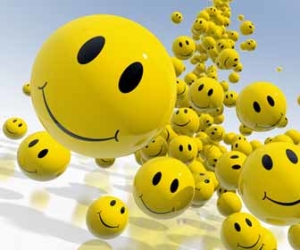 Being happy is important. On average, people who work full-time spend about 2,000 hours in their "office" every year. That's nearly a quarter of your life at work. You better have a fun office!
Find One Of The Happiest Jobs Of 2015
It's easy to find a cool employer when you know where to focus your job search. CareerBliss recently released their 6th annual list of the 50 Happiest Companies In America. This is an excellent resource for every job seeker.
To determine the happiest companies, CareerBliss analyzed thousands of company reviews "to determine the companies that create the happiest work environments." They factored in important things like:
Relationship With Management and Company CEO
Compensation
Workplace Environment
Growth Opportunities
Satisfaction with Job Role
Overall Workplace Setting
These joyful workplaces come from a variety of industries and are located all over the United States. Heidi Golledge, Chief Happiness Officer and Cofounder of CareerBliss, says that the list is complied by judges who are "the people who work there and experience workplace happiness firsthand." Who else is better to determine if a company is a happy place than its own employees?
Here's who made CareerBliss's list of the 50 Happiest Companies In America for 2016:
UnitedHealthcare
Amgen
Novartis International AG
Nokia Corporation
Total Quality Logistics
Texas Instruments
Metropolitan Life Insurance
Adobe Systems International
Anthem
Bayerische Motoren Werke AG (BMW)
Parsons Corporation
Paypal
Mars
SAP AG
Keller Williams Realty
EPAM Systems
Emerson Process Management
Motorola
Costco
Genpact Limited
Broadcom
Alcatel-Lucent
Intuit, Inc.
Research In Motion
Merck & Co.
Toyota
Qualcomm
Pfizer
McAfee
Symantec
MindTree Limited
CenturyLink
United States Steel Corporation
Farmers Insurance
Visa
CareFusion
Blue Cross Blue Shield Association
Schneider Electric
Quicken Loans
Cisco Systems
Honeywell International
Visit CareerBliss to learn more about each company, including where they ranked last year, their bliss score on a scale from 1 to 5, employee's average annual salary, and more information.
When you find a job with one of the happiest companies in America, you'll feel like the luckiest person on Earth. Are you ready to focus your job search on these companies and boost your happiness levels in 2016? If so, apply for jobs with one of the happiest companies in America today.
FYI – CareerBliss isn't the only website to create a list of the Happiest Companies. Here's another list of happy companies that you should check out.