Are you gearing up for a job interview? During the hiring process, employers are trying to make a business decision to hire the right person for the job. Since the job market is very competitive, employers are allowed to be picky during this process. This means that job seekers need to stand out from the crowd.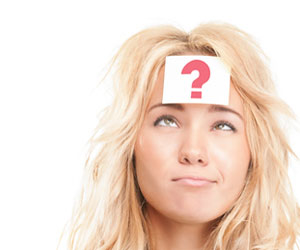 One way to do this is to ace the job interview. That means doing your research and answering any question that comes your way with confidence. Are you ready to answer the standard questions, the tricky questions, and even the toughest job interview questions?
10 Things Not To Bring To A Job Interview
One of the best ways to impress a job interviewer is to prepare for a wide variety of job interview questions. You can rest assured that job interviewers will ask standard questions like:
Tell me about yourself.
What are your strengths and weaknesses?
Where do you see yourself in 5 years?
Tell me about a time you made a mistake.
Why did you leave your last job?
These questions are easy to prepare for. Dial in your answers and rehearse your presentation and you'll be good to go. Many companies stick to a script filled with standard questions like this, but some companies like to throw in a curveball question or too.
The crew over at Glassdoor.com compiled a list of 27 Jobs With Unbelievably Tough Interview Questions. Perhaps the toughest job interview questions are tricky ones like these:
"How do you explain a vending machine to someone who hasn't seen or used one before?"—Global Data Analyst, Bloomberg L.P.
"How many fire hydrants are there in Los Angeles County?"—Software Engineer, Disney Interactive Studios
"Who in history would you want to go to dinner with and why?"—Flight Attendant, PSA Airlines
"Name a brand that represents you as a person."—Brand Strategist, Twitter
"How many happy birthday posts do you think Facebook gets in one day?"—Sales Operations, Facebook
"Estimate how many employees in the next building"—Data Scientist, Risk Management Solutions
"If you could take anyone on a road trip with you, who would you take and why?"—Educator, lululemon
"What is the first thing you'd print with a 3D printer if you had one?"—Linux Systems Administrator I, Rackspace
"If you had to take only one item to a deserted island, what would that be?"—Customer Service Specialist, Squarespace
"Sell me on one idea, and then sell me on the opposite of that idea."—Solarwinds Administrator, Blizzard Entertainment
"If you were a Muppet, which character would you be?"—Donor Family Advocate, LifeNet Health
"Give me 48 cents using six coins. Tell me quantity and value of the six coins."—Human Resource Manager, Wintec
"What part of the newspaper do you read first? What does this say about you?"—Audit, BDO USA
"Throw your resume aside and tell me what makes you you." —Sales Executive, Zillow
How would you answer these questions? Tricky questions like this definitely qualify as some of the toughest job interview questions.
To see the full list of tough interview questions, visit Glassdoor.com. If you enjoyed these off-the-wall interview questions, check out a selection of ridiculous interview questions from year's past:
Is there anyway to prepare for strange interview questions like this? Well, sort of. When you research the company, find out if they are known for asking odd questions. Remember that these tricky interview questions aren't designed to trip you up and make you fail the interview. Instead, they are designed to see how you think when put on the spot.
If you're asked a question like this, take a deep breath, give your answer a moment of thought, and speak confidently. Then please stop by JobMonkey's Facebook page and share the wild question with us! Best of luck!
See Also: