We love jobs. There are so many weird, wacky, and wonderful jobs in the world. It's absolutely fascinating to hear about what people do for a living. That's why we scoured the Internet to find some of the weirdest jobs on the planet.
Below is a list of some of the weirdest jobs in the world. They all exist. People actually get paid to do these things. Would you want one of these weird jobs?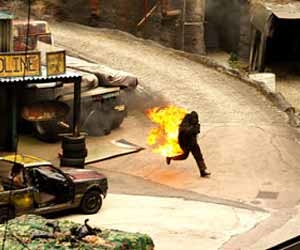 These weird jobs really do exist! They may not be mainstream jobs that appear on every job board, but people work at these jobs every day. It's hard to nail down an exact career path to find one of these oddball jobs, but if you keep your eyes and ears open, you might just stumble across one of these extraordinary opportunities. Cool jobs like these are offered by cool employers all the time. Expand your network and maybe you'll hear about one of these wacky jobs or something even weirder!
There's no doubt about it, the world is full of weird jobs. Can you find a weird job that's as weird as you? Try JobMonkey's Unique Jobs Industry Guide to start your search for more of the weirdest jobs in in the world.