Jobs with NASA
National Aeronautical and Space Administration
The National Aeronautical and Space Administration (NASA) was founded in 1958 by President Dwight D. Eisenhower. When President John F. Kennedy took office, he made the agency a priority and set a goal to successfully complete a manned lunar landing by the end of the 1960s.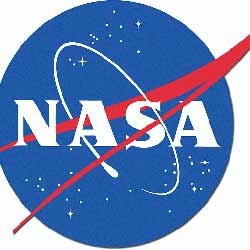 President Kennedy's vision was achieved in July of 1969 when Neil Armstrong and Buzz Aldrin became the first men to walk on the moon.
The next challenge for NASA was to develop a system so that the same ship could be used repeatedly. The space shuttle took flight for the first time in 1981. The International Space Station was established as a cooperative effort between the United States and Russia, and means that humans have a permanent foothold in space.
NASA continues to perform important work in the field of space exploration with its development of the Mars Pathfinder that will provide important information about the Red Planet. Researchers at the agency are developing ways to make air travel safer and more environmentally friendly. Other staff employed by NASA are involved in the Terra and Aqua satellite program, which gives scientists valuable information about our home planet.
Working at NASA
This organization doesn't just hire astronauts. It offers job opportunities for highly-trained personnel in various locations across the United States. NASA is organized into four divisions, which are called mission directorates:
Aeronautics Research
Human Exploration and Operations
Science
Space Technology
Employees receive competitive pay, as well as an excellent benefits package. Getting hired by the agency means there is little likelihood of being laid off, since NASA strives to meet its budgetary retirements through attrition. This is a family-friendly workplace offering flexible schedules and an Employee Assistance Program. Locality pay, cost of living increases and pay increases for satisfactory performance also make opportunities with NASA very attractive.
Benefits offered to employees include the following:
Annual Leave/Holiday Pay
Federal Credit Union
Jury Duty Leave
Military Leave
Sick Leave
Life Insurance
Long-term/Short-term Disability Coverage
Recreation/Fitness Programs
Telecommuting
Tuition Assistance
Internships and Summer Jobs at NASA
The NASA Education website lists all programs available to students. Opportunities are available at various NASA installations, and each program has its own criteria for applicants. In most cases, applicants must be United States citizens to be considered.
How to Apply for a Job at NASA
Find job openings at NASA in the JobMonkey Job Center. Just click Apply to start the application process. You'll need to follow NASA's application process after leaving the JobMonkey website.