Do you want to work from home? Would you like to have a virtual office? Are you keen to telecommute your way to your next paycheck? If you said yes, then this is the post for you.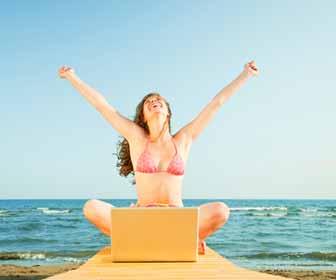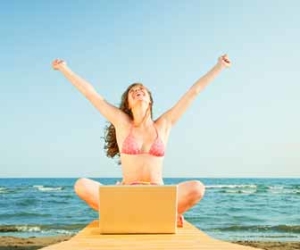 Both workers and employers are realizing that remote work is the way of the future. Did you know that telecommuting jobs increased 36% from 2014 to 2015? It increased 26% from 2013 to 2014. Remote work is seeing a steady increase year after year as this style of work continues to grow in popularity. The opportunities are there if you're ready to apply.
FlexJobs.com recently released their 3rd annual list of the Top 100 Companies with Remote Jobs in 2016. The researchers over at FlexJobs analyzed 40,000 companies and selected the ones that post the most work from home jobs from January 1 to December 31, 2015.
Based on FlexJobs.com's list, we highlighted the top 50 of the 100 Top Companies For Remote Jobs In 2016:
LiveOps
TeleTech
Sutherland Global Services
UnitedHealth Group
U.S. Department of Agriculture
Working Solutions
Humana
Aetna
Intuit
Kaplan
Kelly Services
Cactus Communications
Westat
PAREXEL
CyberCoders
VMware
SAP
Xerox
First Data
US-Reports
Oracle
CACI International
A Place for Mom
Anthem, Inc.
Dell SecureWorks
World Travel Holdings
ADP
Aon
University of Maryland University College
Allergan Inc
K12
U.S. Department of Transportation
CSI Companies
Robert Half
Nielsen
Red Hat
Adobe Systems
Overland Solutions, Inc.
BCD Travel
Connections Education
McKesson Corporation
Thermo Fisher Scientific
Precyse
Visit FlexJobs.com to learn more about each company and to see which companies landed spots 50 to 100. Do you want to see how the list for the best companies for remote jobs in 2016 compares to the top companies for remote jobs in 2015?
After compiling this list, FlexJobs went on to narrow down the list into the top career fields for remote jobs. Here are the results:
Computer and IT
Medical and Health
Sales
Administrative
Customer Service
Education and Training
Marketing
Are you ready to find a remote job? Use this list of remote employers or list of career fields to help kickstart your job search. If you land one of these gigs, you could be working from the comfort of your home or the remoteness of your laptop in no time. Enjoy!