American Express Careers
American Express is a financial service company that has been in business since 1850. The head office is located in New York, and American Express is best known for its credit card and travelers' check services.
American Express reports revenue in excess of $30 billion. The company has been named as one of the 30 Most Admired Companies in the World by Fortune magazine. American Express employs more than 67,000 people in offices all over the world.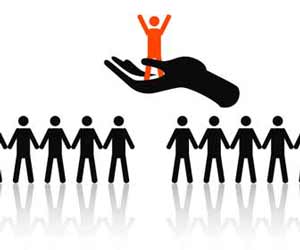 Working at American Express
American Express is a company that is dedicated to diversity in hiring. It believes that hiring people who are representative of the community it serves is a good business strategy. As a corporation, American Express is much more concerned about what an applicant has to offer than his or her ethnic background. It is looking for candidates who can demonstrate dedication to providing good customer service when making hiring decisions.
Employees at American Express can take advantage of a number of work arrangements  that allow them to find a balance that works for their life. Telecommuting, a compressed work week and job sharing are all possibilities. The company also offers a flexible benefits package that includes health care coverage and a retirement savings plan.
Types of Jobs Available at American Express
The company hires workers for several different job categories:
Client Management & Sales
Consulting
Customer Care
Finance
Human Resources
Marketing
Operations
Risk Management
Technologies
Specific job titles that may be available at this company include the following:
Business Development Executive
Business Systems Analyst
Customer Care Professional
Executive Administrative Assistant
Lead Project Manager
Lead Technical Architect
Marketing Analyst
Project Analyst
Strategic Information Manager Job
Travel Counselor
How to Apply for a Job with American Express
The Careers section of the American Express company web site has a search feature where interested individuals can see open positions, in North America and internationally. Job seekers can look for a particular job title or focus their attention on a particular location.
Clicking on a job title in the search results gives the candidate the posting date, the work location and the qualifications the employer is looking for. American Express accepts online applications for jobs.