How's your job search going? Have you found your dream job? Hopefully the stars are aligning and you'll be gainfully employed at the world's best job in no time – unless you spot any red flags for job seekers.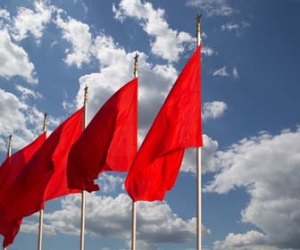 Red flags for job seekers can pop up just about anywhere in the job search – job description, job interview, job offer. That's why you need to know what to look out for. It's easy to be blinded to even the most obvious red flags for job seekers when you start to get desperate for a job. Stay sharp and be ready to walk away from the job if you spot any red flags at all.
When you're searching for a job keep your eyes peeled for any of the following red flags for job seekers:
Job Description – Hiring managers should put plenty of time into writing accurate and thorough job descriptions. Be sure to read the fine print and try to read between the lines to makes sure this is a job that you really want to pursue. Look out for listings with no company information, vague details, or certain telling phrases.
Job Interview – The job interview is your chance to get to know the company. Pay attention to the interviewer. Make sure that they are knowledgeable and able to answer any and all of your questions. The interviewer should be on time and have a genuine interest in getting to know you. Listen up for any illegal interview questions. Double check to ensure that the job description you applied for matches what the interviewer is telling you. Make sure that you like the people that you meet and the offices where you might someday be working.
Job Offer – Pay close attention to the job offer. Make sure that your pay and benefits match what was discussed throughout the hiring process. Read the offer carefully to see if it actually meets your needs as a job seeker. Be very dubious of a job offer provided on the spot where they want you to start work immediately. This could be a sign of high turnover in the company.
Be smart about your job search. You've invested your time and energy into your resume, cover letter, and job interviews. The job you land will ultimately dictate your future. Do your research and find a job that you will actually enjoy. If you don't, your job could be a total nightmare.
See Also: