No matter where you are in the job search, you're always waiting to hear those two magic words, "You're Hired!" Unfortunately if you're making some of these job search mistakes, your job search is destined to fail.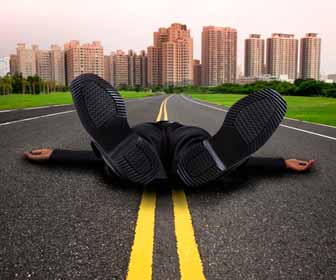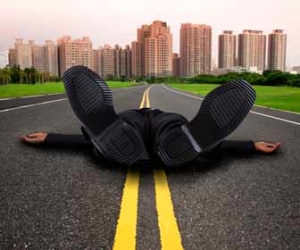 Everyone is faced with the daunting task of finding a job at some point in their life. If your job search isn't going well, don't blame anyone else. Remember that it's your job to find yourself a job. No one else is going to do it for you.
Finding a job requires hard work, effort, and dedication. If your job search is causing frustrations, it might be time to reassess some of your job search tactics and techniques.
Let's start with taking a look at 4 reasons why your job search is destined to fail:
Unrealistic Expectations – Most people don't start out in their dream job. It's important to apply for jobs that you are qualified for and that you can do. For example, if you haven't been to medical school you can't be a doctor or if you don't know how to fly a helicopter, you can't be a pilot or if you've never worked before, you won't be hired as a CEO. Be realistic when it comes to your job search. Apply for jobs where you have the experience to be successful and the potential to be hired. If you know what you want to do, but aren't qualified, figure out what you need to do to get there.
Lack Of Professional Network – Never overlook the value of your professional network. The people that you know in life are the key to helping you get your foot in the door of any job. Whether it's the hidden job market, a professional reference, or an inside contact, your network can help you out in ways that nothing else can do. Don't make these networking mistakes if you want to be successful.
Poor Online Presence – The world is online these days. You need to have a positive, professional online presence that promotes you and sells your personal brand. Employers will Google you to learn more about you. Make sure that what they find in search results and in social media will help you get the job. Take the time to edit your online presence to make yourself more hirable.
Bad Attitude – Do whatever you can to stay positive during your job search. Positivity will help you stay focused and be confident. A bad attitude is contagious and employers do not want to hire a toxic employee. Be positive and you'll see definite progress in you job search.
Take a step back and honestly look at yourself. Reflect on your job search. Are you making any of these job search mistakes? These are pretty major mistakes that will derail your job search quickly. If any of these apply to you, it's time to readjust and refocus.
Make the necessary changes and get your job search back on track ASAP. If you need additional advice, stop by the JobMonkey Blog to get free job search advice anytime, anywhere. Best of luck!