How's your job search going? It's a competitive job market out there and it's  quite common for the job search to last weeks or months or sometimes even longer. Stick with it and eventually things will come together – as long as all of the pieces of the job search are there.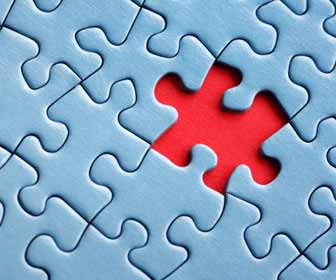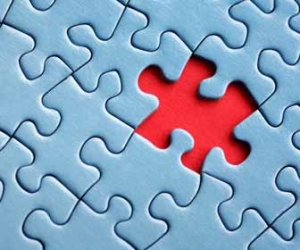 Searching for a job takes time and effort. It's your responsibility to ensure that you do everything right if you want to get hired. All it takes is one missing puzzle piece to mess up your entire job search.
So what's missing from your job search? Here are the things you need in order to find a job:
Understanding Of Today's Modern Job Search – If you haven't searched for a job in the last few years get ready for some changes – web presence, mobile job searches, quick responses, and so much more.
Positive Attitude – Whatever happens, stay positive. The job search can be a rocky road, but if you smile and stay strong, everything will be easier.
Strong Network – The connections you make and the contacts you have are one of the best ways to find a job. Plus, your network can help you access the hidden job market.
Online Presence – Our digital world is online and so are you. You need a strong web presence that expresses your personal brand. Recruiters will Google you. Cross your fingers that they like what they find.
Relevant Experience – Employers want people who have relevant experience. It makes the job transition easier for everyone. If you don't have any experience, get an internship, volunteer, or seek a job where you can build the resume you need.
Resume – Your resume is your professional highlight reel. Use it to shine the spotlight on your experience, education, certifications, awards, and other things you have accomplished.
Cover Letter – Every job application needs a cover letter that tells recruiters why you are the right person for the job. It should also leave recruiters wanting to learn more about you. Here's how to write the best cover letter ever.
Focused Job Search – When you're on the hunt for a job, you need to have a plan. Focus your job search on a specific niche, location, or company.
The Right Job Listing – It's hard to find a job if there isn't a job listing describing the available position. Use the JobMonkey JobCenter to help you find job listings with cool companies from all over the world
Complete Job Application – The job application is often the first test for any job seeker. Make sure you follow directions exactly as the job description says.
Interview Prep – When you make it to the interview it's a huge step in the right direction. Do your pre-interview research and practice potential interview questions before you're in the hot seat.
Realistic Expectations – It's important to realize where you stand in the professional world. Maintain realistic expectations that are achievable.
Job Search Experience – The chances are slim that you're going to land the first job you apply for. Get ready to be turned down from multiple jobs before you land one – that's the nature of the job search in a competitive job market.
Are any of these things missing from your job search? Use this list to make sure your job search is complete. It only takes one missing puzzle piece to hurt your chances of landing your dream job.