What do Disney, Netflix, Coca-Cola, Toyota, Apple, Chevron, Starbucks, Uber, and Chipotle have in common? All of these companies have established themselves as preeminent brands in today's market. People around the world know what to expect when they see these brands. These companies made a point to clearly define their mission, value, audience, image, and reputation and it paid off.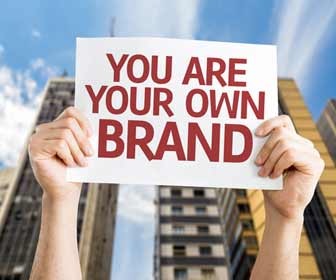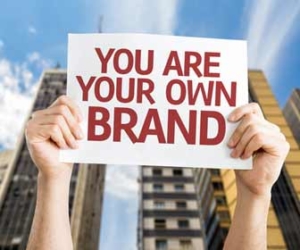 Now it's abundantly clear that you are not a major corporation. But it is a good idea for you to build your personal brand. In today's professional world there is no way around not having a personal brand. If you want to get ahead in life you absolutely need a personal brand that shows that you are a qualified, likable, credible, trustworthy, reliable, hard worker.
Build Your Web Presence To Get Noticed Online
Luckily, you already have a personal brand whether you know it or not. Your personal brand could be defined by your career, your web presence, or your reputation. Think about your personal brand as a genuine and professional image of yourself that you want to portray to the world.
Building a personal brand is about establishing who you are and who you want to become. It's what you stand for and what sets you apart from the next job applicant. Use it to define what makes you interesting and what makes you an expert. Think of building your personal brand as attractively packaging yourself and then trying to sell yourself to an employer.
To build an awesome personal brand you must be proactive. Here are four simple steps to build your personal brand:
Define Your Personal Brand – Brainstorm who you are, who you want to be, and what you can offer the world. Determine what you want people to know about you. What are your goals, values, and dreams? What niche do you want to excel in? Visualize what you want to do and how you are going to achieve it.
Market And Promote Yourself – Now that you know what you want your personal brand to be, it's time to go and spread your message. Buy a domain name. Create content. Be active on Twitter, Facebook, LinkedIn, and Instagram. Join professional groups and organizations. Earn certifications. Be an active part of your niche.
Network – Life is all about who you know. Build relationships and utilize word-of-mouth promotions. This is the ultimate way to grow your brand.
Be Consistent In All Aspects Of Life – Every single thing you do represents your brand. Consistency is mandatory if you want people to respect your personal brand. That means that you must convey the same message at all times from job interviews to Facebook to social events. Build a reputation that shows you are trustworthy, credible, skilled, and consistent. Everything you do needs to mesh so that people always know what to expect.
Define it. Market and Promote It. Build Relationships. Be Consistent. And if you're feeling good, give yourself a tag line too. It's a simple formula to build a personal brand. Now you have to follow through with it. Implement these personal branding steps into your life and you'll be on the fast track to professional success.
Still having trouble? Hire a brand coach, personal strategist, or life coach to help you define who you are and who you want to be. Start building your personal brand today and see where it takes you.