Sports are always a hot topic. It seems like anytime you turn on the television, you can find some sort of sporting event to watch – football, soccer, lacrosse, gymnastics, swimming, baseball, hockey, rugby, biking, cricket, skiing, climbing, golf, tennis. Which one is your favorite? Do you tune in regularly to follow your favorite athlete, team, or league?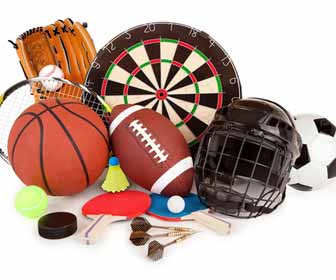 Millions of people around the world enjoy the competitive nature of sports. It's a multi-billion dollar industry that appeals to a worldwide audience. Sports can be casual, recreational, collegiate, or professional. Many people don't realize that you don't have to be a super athlete to work in the sports industry.
Sporting teams, leagues, and organizations operate like any other business. They need a team of people working hard behind the scenes, on the sidelines, and in the spotlight to make sports successful. There are sports related jobs in retail, marketing, journalism, events, coaching, education, sales, public relations, administration, entertainment, health, operations, and so many other niches. Where will you apply?
If you want to find a job in pro sports, check out the following professional sports employers who are hiring sports lovers like you:
What sports employer do you want to work for? There are plenty of cool sports opportunities out there. You could work directly with the team as a coach, promote the team as a brand ambassador, give the play by play as an announcer, judge the event as a referee or umpire, help injured players as an athletic trainer, entertain fans as a mascot, or cheer your team to victory as a cheerleader. There are so many jobs in the sporting industry. It's awesome.
Find a job in pro sports and you'll be thrilled. Start your job search on the JobMonkey JobCenter today!