Work as a Brand Ambassador
What do Nike, Oakley, Coca-Cola, Apple, Rite Aid, Ghirardelli, Keurig, Starbucks, Live Nation, American Express, Jim Beam, and Aspen Skiing Company have in common? These companies and countless others actively employ brand ambassadors.
As part of a brand's marketing department, brand ambassadors help to positively spread the word about a brand with the goal of driving sales and business to the company. Brand ambassadors are essentially brand promoters who personalize and represent the brand directly with the target market. By living up to the brand's name, brand ambassadors help to build the brand in ways that corporate branding cannot.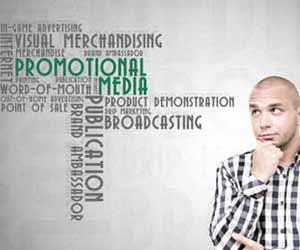 Every company utilizes a brand ambassador slightly differently. Depending on the job description, brand ambassadors may generate awareness, promote events, be the face of the company, hand out free samples, increase visibility, establish credibility, interact with customers, develop a strong social media following, do demonstrations, relay info to the public, provide customer and brand feedback, or other things. The brand ambassador must be a reliable source of brand information and represent the brand at all times.
To become a brand ambassador you'll need a mix of retail and marketing skills. As the front lines of marketing power for the brand, you need to be energetic, loyal, positive, detail oriented, and outgoing. You need to have an intimate knowledge of the brand and the products they represent. Some brands require brand ambassadors to meet certain sales goals and others just want brand ambassadors to spread the word. Either way, it's important for brand ambassadors to have a flexible schedule and to develop a strong web presence.
Utilizing brand ambassadors is a cool way to develop a brand directly with the target market. Companies are constantly hiring brand ambassadors. There are currently thousands of brand ambassador jobs available – and it's expected to grow by 18%.
Brand ambassador jobs come in all shapes and sizes. You don't have to be a model, actor, or celebrity to be a brand ambassador. Brand ambassadors may be high profile athletes hyping nationwide pizza chains, dedicated marketing professionals speaking about new products at an industry show, a local mountain biker with a big Instagram and Twitter following, or an hourly worker handing out free samples at the local grocery store.
When you apply for a brand ambassador job, most companies will train you for success and no higher education is necessary. Then you'll be working at bars, trade shows, grocery stores, nightclubs, ski resorts, concerts, casinos, alumni societies, zoos, pet shops, and on social media. It's far from your typical 9 to 5 gig.
It's hard to nail down a typical salary for brand ambassadors. Some brand ambassadors make huge paychecks for nationwide television commercials. Many get free gear for adding #hashtags to their social media profiles. Others get paid hourly to hand out samples in movie theaters. Some work year round promoting a brand.
Brand ambassadors can work full-time, part-time, temporary, or volunteer. Most brand ambassadors make about $15 to $20 per hour or $16,000 to $40,000 per year. Some don't get paid at all, they just get free gear to use and review. Pay can vary, but the goal is always the same – develop a consumer's preference for the brand and help to drive sales.
Being a brand ambassador is a cool job for outgoing folks. The only question is, what brand do you want to represent?
Quick Facts About Brand Ambassadors
Job Title: Brand Ambassador or Street Team
Office: Amongst the target market
Description: Represent the brand in person, on social media, and at events
Certifications/Education: No formal training required
Necessary Skills: Outgoing, Marketing minded, Knowledgeable about products
Potential Employers: Any brand or company
Pay: $15 to $20 per hour
Helpful Brand Ambassador Employment Links: