Firefighter Jobs Overview
Firefighters are special people indeed. These highly-trained professionals respond to structure and wildfires, accidents, and hazardous material spills. They also rescue people who are trapped in burning buildings, machinery, and vehicles of all kinds.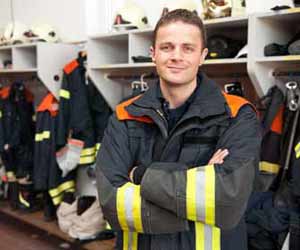 Not only do firefighters need to be in top physical condition, but they must also be mentally fit as well. The ability to think clearly in high-stress situations is an important job requirement, since conditions can change very rapidly. This is a type of work that requires excellent communication skills and the ability to work well as part of a team.
Firefighters are also part of the communities that they serve, and the local fire department is an important source of information about fire prevention. Some firefighters also have EMT training or have had a paramedic job, which means that they can evaluate injuries on scene and render first aid to the injured.
In this section of JobMonkey, you will discover:
A number of different types of firefighter jobs
Where to look for firefighting jobs
How to get seasonal firefighter jobs
How the firefighter application process works (it's a very involved process)
What the working life of a firefighter is like
Salary information and the job outlook for firefighters
Working as a firefighter is something that many people dream of as children and want to turn into a reality as adults. The fact is that while many are called to this type of work, very few are able to successfully navigate the lengthy and challenging recruiting process. Fire departments take great care to ensure that the candidates they hire have the combination of physical strength and mental agility necessary to respond to the challenges of this career.
Search for Firefighting Careers Here
Firefighters develop a sense of camaraderie with their coworkers that isn't a part of other types of work. Crew members spend enough time together that they become like family to each other. If you are the type of person who enjoys physically demanding work and want to respond to people in need as part of a team, this may be the right career choice for you.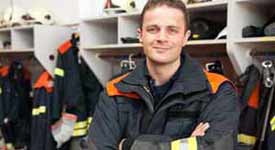 Modern Firefighting
Firefighting can be a dangerous job but needs people willing to risk it all. Follow these links to see how you stack up.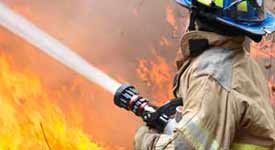 Firefighter Requirements
Firefighting careers you to pass many tests and earn various forms of certification. Click these links to learn more.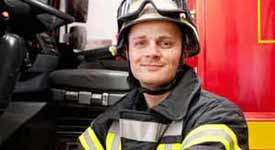 Important Links
These links should be read by all prospective firemen. Improve your chances of getting that fireman job.