People love traveling. Whether you travel for work or for pleasure, traveling allows you to experience new things, see new places, and take a break from your regular routine. It doesn't matter if you travel locally or globally, all travelers need the same thing: a place to stay.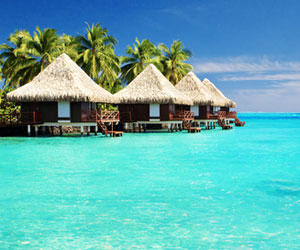 According to ArchDigest360.com, "more than 700,000 hotels and resorts are scattered around the globe." The lodging industry is a monster niche that always needs hard workers like you.
Learn More About Working At Hotels & Resorts
One of the best things about working for hotel employers is that there are job opportunities just about everywhere. Type in hotels in your smartphone and you'll likely find several right in your area. Expand your search worldwide and you'll be overwhelmed by the number of hotels and resorts that exist in the world.
When you apply for jobs with hotel employers, you can find jobs all over the world. You could apply for jobs in Bali, San Francisco, Yellowstone, Bermuda, Vancouver, Buenos Aires, London, Atlanta, New York, Moscow, Abu Dhabi, Paris, Grand Cayman, Denali, Tokyo, Hawaii, St. Johns, and the list goes on forever. Did you know you can search for hotel and resort jobs by location on the JobMonkey JobCenter? Try it for free today!
Are you keen to work in the lodging industry? The following hotel employers list jobs on the JobMonkey JobCenter regularly. Search and apply for jobs with these employers today:
Learn more about different hotel and resort jobs that you can pursue on JobMonkey.com. Find the right job and the right employer and you'll set yourself up for a exciting and successful career.
See Also: