Job search hacks are simple shortcuts and clever tricks that help to streamline your job search. It's these little things that will ultimately make a big difference in your job hunt.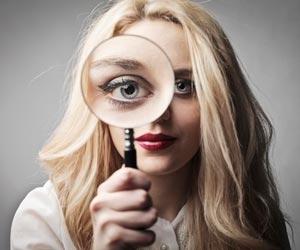 Life would be great if there were crystal clear directions that you could follow to land a job. Unfortunately that's not the case. The job search is full of moving parts. It's your responsibility to identify those variables and figure out how you will be successful. Adding a few job search hacks to your quiver of tricks will help you stand out and land your next job.
Let's take a look at 15 job search hacks that will help you find a job:
Treat Your Job Search Like A Full Time Job – Since you're unemployed, focus all of your time and energy into finding a job.
Focus On Keywords – Read the job description and duplicate the keywords in your resume and cover letter to beat ATS systems.
Tell Great Stories – A good story will captivate your audience and make you appear to be more interesting.
Use The Internet To Research Names And Email Addresses – Find out who you need to speak to about a job and go straight to the source.
Eat The Right Foods – You are what you eat. Eat foods that keep your body and mind in tip-top shape.
Consider Everyone You Meet To Be A New Connection – From the coffee shop barista to the business owner at the networking event, you never know who you'll meet or how they might be able to help you.
Set Up Google Alerts – Use Google Alerts to stay on top of your job search, employers, job openings, etc.
Use Salary Websites To Negotiate Your Pay – Determine what you deserve to be paid so you can negotiate a higher salary.
Let People Find You – Build your web presence so that recruiters can find you online.
Send Thank You Notes – A handwritten thank you note can have a powerful impact.
Go Mobile – The modern job search is fast and efficient. Use your mobile device to stay on top of your game wherever you go.
Sign Up For JobMonkey Job Alerts – Sign up for free job alerts that will immediately notify you when your dream job is posted.
Use What Works – If you see another job seeker do something impressive, use their idea and make it your own.
Never Lie – Lies will come back to haunt you. Always tell the truth.
Ask For Business Cards – When you meet someone, grab their business card so you remember them and know how to get in touch later on.
Each and every job search is unique. Use these job search hacks to stand out from the crowd and you will find a job. Still need help with the job hunt? Explore the JobMonkey blog where we regularly post the latest and greatest job search advice. It's just a click away. Please take advantage of this free resource. Best of luck in your job search!