What's your drink of choice? Do you enjoy a glass of wine with dinner? A mixed drink while out on the town? Or a cold beer while watching a sporting event? People around the world enjoy a drink every now and then. It's part of our culture.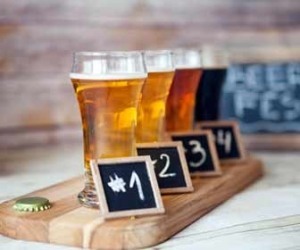 When enjoyed in moderation, alcohol is a socially acceptable part of life. Did you know that approximately 67% of US adults drink alcohol? That's a big target market!   Alcohol is so popular that Inc. magazine has even called the alcohol industry one of the best places to start a business.
And it is big business! Beer, wine, and hard alcohol are major contributors to the economy of the world. Globally, nearly $1 TRILLION is spend on alcohol every year. That's a lot of money. Plenty of people make their living creating, selling, recommending, and serving alcohol on a daily basis. Can you think of a few alcohol related jobs?
If you're interested in alcohol, here are a few popular jobs in the alcohol industry that might interest you:
Brand Ambassador – Represents a specific brand of beer or alcohol at events.
Distiller – Distills hard alcohol like gin, rum, whiskey, tequila, vodka, or schnapps.
Winemaker – Produces and creates different wines.
Cicerone – Recommends and chooses beers for restaurants and clients (basically a sommelier for beer).
Sommelier – Educates clientele and recommends fine wines.
Brewmaster – Brews beers at a brewery.
Bartender/Mixologist – Creates and serves patrons beers and drinks.
Golf Cart Beer Attendant – Serves beer and drinks to golfers on golf courses.
You can find these jobs in bars, restaurants, breweries, golf courses, distilleries, events, vineyards, hotels, resorts, concerts, and so many more places. They are typically fun jobs where you are surrounded by happy people that are keen to enjoy life. Even if you don't drink, jobs in the alcohol industry can be quite enjoyable and lucrative.
If these jobs sound fun to you, then head over to the JobMonkey JobCenter to start your job search.