Smithsonian Institution Jobs & Internships
The Smithsonian Institution was established under the instructions contained in the will of a man named James Smithson. When Smithson, a scientist from the United Kingdom, died in 1826, he left instructions that his estate should pass to his nephew. The nephew died without leaving any heirs in 1835, and Smithson's will specified that if that was the case, the money should be used to found a museum in Washington, D.C.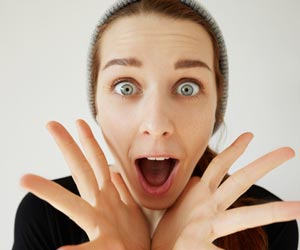 The Smithsonian Institution includes 19 museums and 168 affiliate museums. The Smithsonian is also home to nine research centers and a collection of 137 million artifacts, specimens and pieces of art. In 2019, the Smithsonian and the National Zoo welcomed over 30 million visitors.
Working at the Smithsonian
Approximately 6,000 people work at the Smithsonian. They are entitled to the following benefits as part of their remuneration package:
Accidental Death and Dismemberment
Business Travel Coverage
Dental Coverage
Flexible Spending Accounts
Health Insurance
Holiday Pay
Life Insurance
Long Term Care Insurance
Long Term Disability Coverage
Sick Leave
Vision Coverage
Types of Jobs Available at the Smithsonian Institution
The following are examples of the types of positions that may be available at the Smithsonian:
Animal Keeper
Criminal Investigator
Executive Assistant
IT Specialist
Museum Specialist (Zoology)
Senior Program Officer
Supervisory Accountant
Veterinary Medical Officer
— View Smithsonian Institution Job Postings —
Internships at the Smithsonian
The Smithsonian offers internship programs to 1,000 each year students in the following areas:
Art
History and Culture
Libraries, Archives and Preservation
Professional Services
Science and Research
All interns must pass a background check before starting their work term at the Institution. Most of these opportunities are unpaid, although a few of them pay a stipend.
How to Apply for a Job at the Smithsonian Institution
You can search the latest Smithsonian job openings right here on JobMonkey. Most listings include the closing date for applications, as well as if the competition is open to the public or current Smithsonian employees only. Click on the Announcement # to see a detailed job listing, including the pay range, key requirements, duties and qualifications required. Applications for positions at the Smithsonian Institution are accepted online.
Also, see current job openings with the Smithsonian National Zoological Park!