Are you having trouble finding a job? There might be a reason why you aren't getting hired.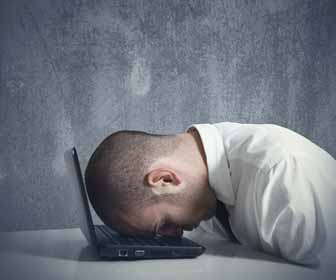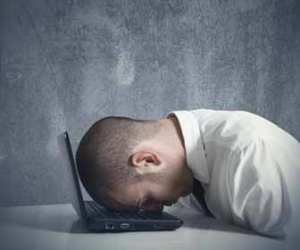 Landing a job is no easy task. It requires you to market yourself, capitalize on your skills, grow your network, and sell yourself in your resume, cover letter, and job interviews. All it takes is for one tiny mistake and you will totally ruin your chances of ever finding a job. You have to bring your "A" game to the job search, if you don't, employers will never hire you.
10 Things No One Tells You About Finding A Job
There could be a million different reasons why you haven't found a job yet. Here are 15 common reasons why you're still unemployed:
You're Out Of The Loop – Do your research. Read books. Stay on top of your niche. Follow current events. You need to know what's going on when you are applying for jobs.
Unrealistic Expectations – You need to be realistic about what type of job you can actually land. Apply for jobs that you are qualified for with companies that are hiring and expect a wage that is competitive, but is also on par with your experience.
Waiting To Hear Back – Be proactive in your job search. Don't wait patiently for the phone to ring. Follow up with recruiters and hiring managers in a timely fashion.
Experience Level – Whether you're over qualified or under qualified, you need to find a job that matches your skill set and experience level.
Lack Of Understanding When It Comes To The Job Search – The modern job search is different than the job search of years past. Get online, build your social presence, and be responsive at all times.
It's All About You – Guess what? The job search is actually all about the employer. Sell yourself and show that you are a real benefit to company that might hire you.
Bad Attitude – No one likes a negative person. Be positive and plan to succeed.
You're Not The Only Candidate – The job market is competitive. For every job listing, there are plenty of applicants. If people are better candidates than you, they are the ones who are going to get hired.
Lack of Enthusiasm – Employers want someone who is passionate and excited about the job they are applying for. Enthusiasm is contagious.
No Network – Life is all about who you know. Grow your network and see where it takes you.
Poor Online Presence – Did you just post pictures of yourself doing something ridiculous online? Employers will see it and it might encourage them to hire someone else.
Horrible Resume/Cover Letter – Don't overlook the importance of the resume/cover letter combo. This is your first impression with a hiring manager and it better be a good one.
Terrible Interview Skills – The job interview is your first face to face meeting with the company. Pay attention to how you dress, what you say, and always prepare ahead of time!
Applying For The Wrong Jobs – There are thousands of job listings available right this minute. Make sure you are applying for the right jobs for you.
Unexplainable Employment Gaps – Employers will be skeptical of you if you have been unemployed for a long period of time where you didn't do anything productive. Learn how to explain gaps in your resume now.
It's time to face your job search reality. Remember that all it takes is one simple error and you can completely ruin your chances of getting hired.Take a step back and seriously look at what you can do better in your job search. Make changes now.
If you have trouble with your job search, visit the JobMonkey Blog and search for job search advice that will help you land a job ASAP.